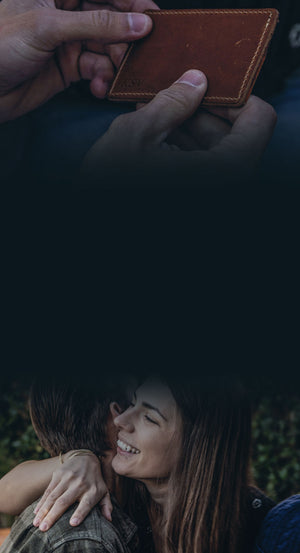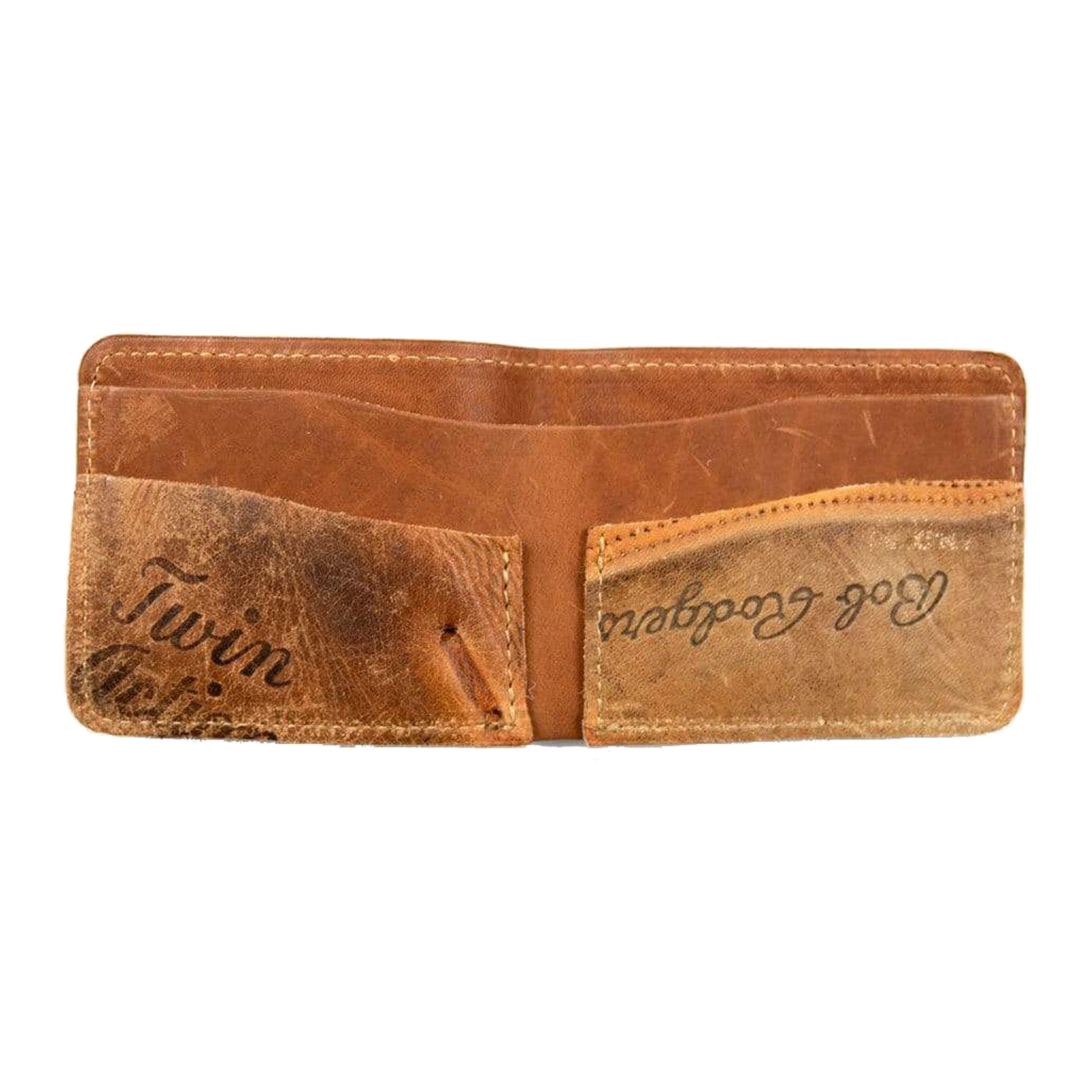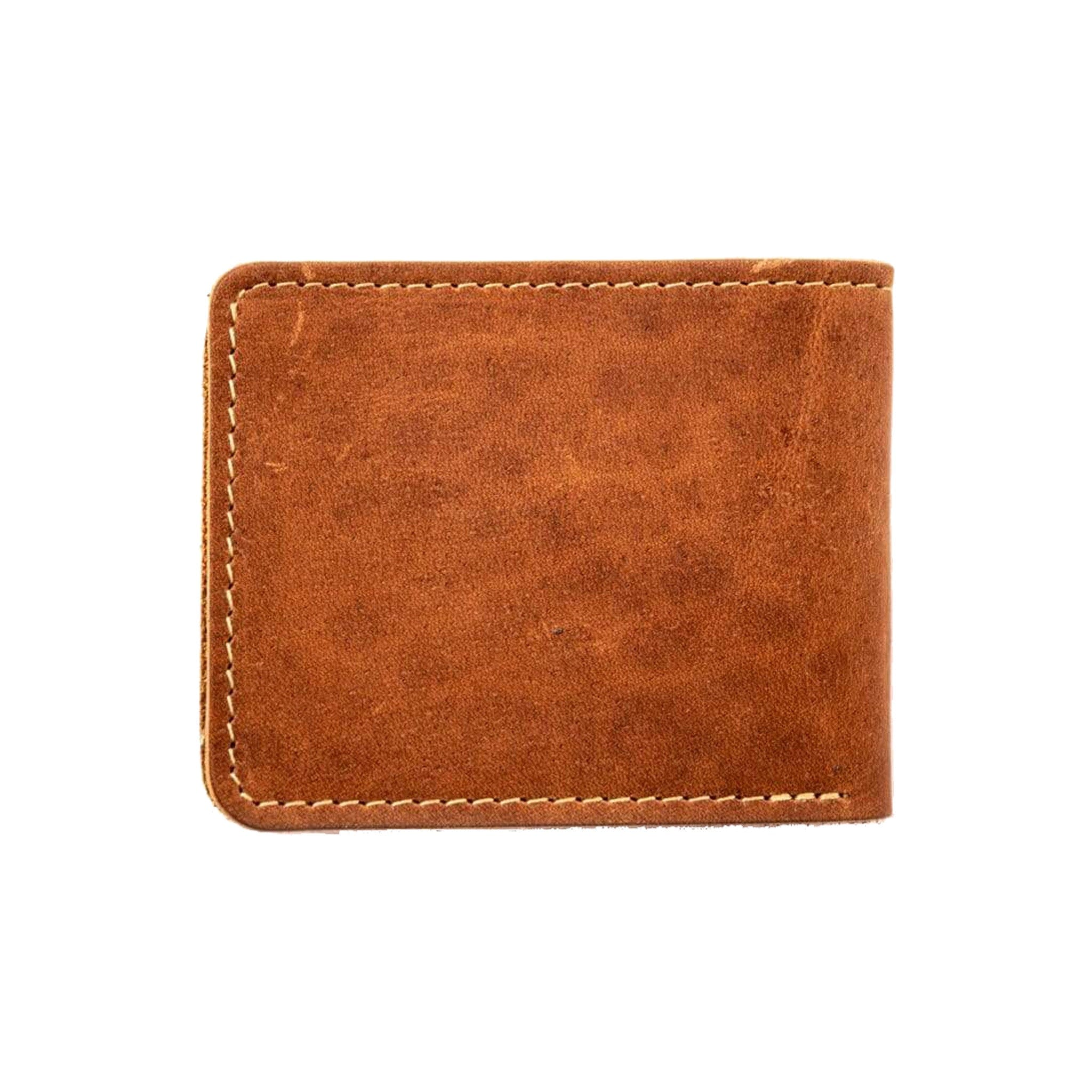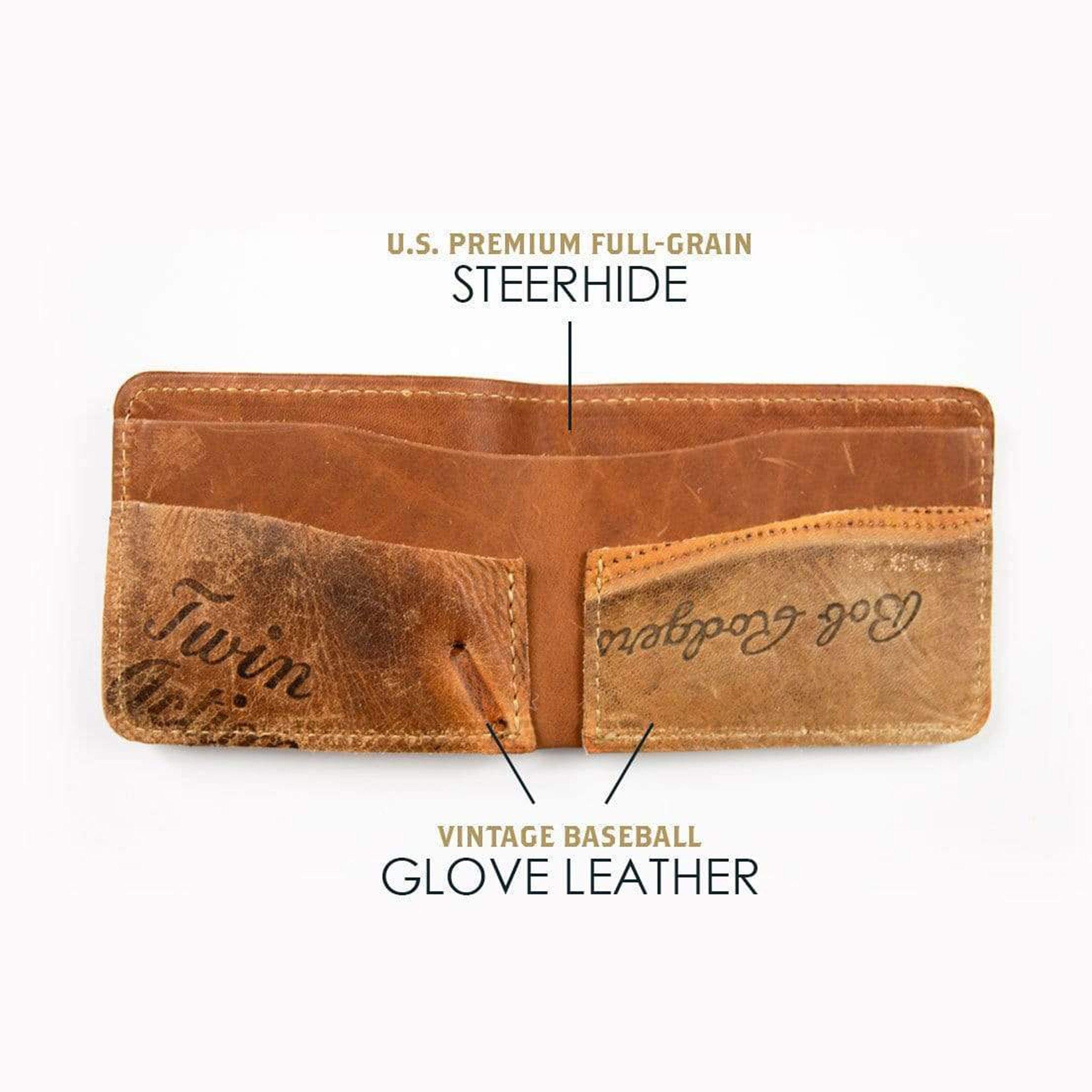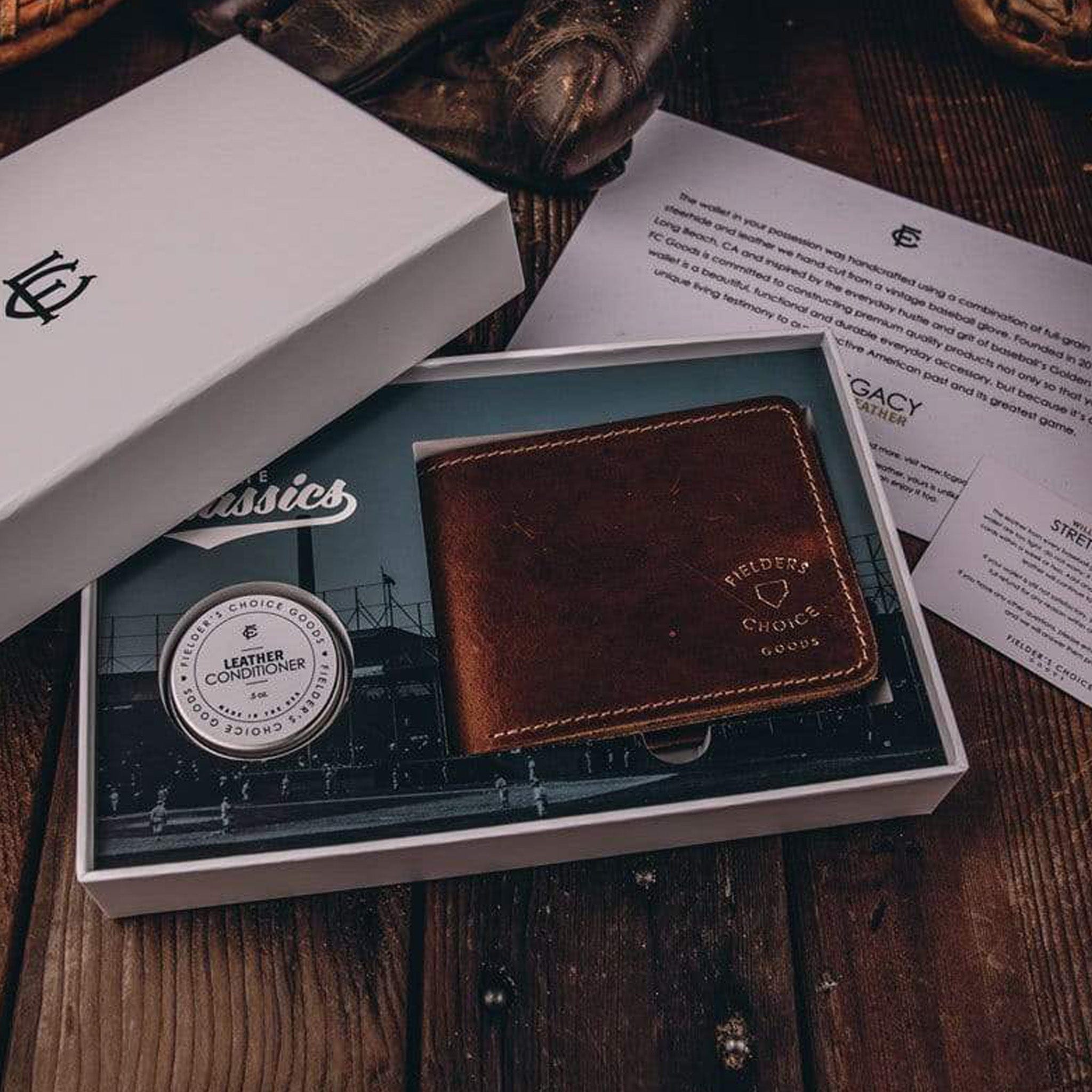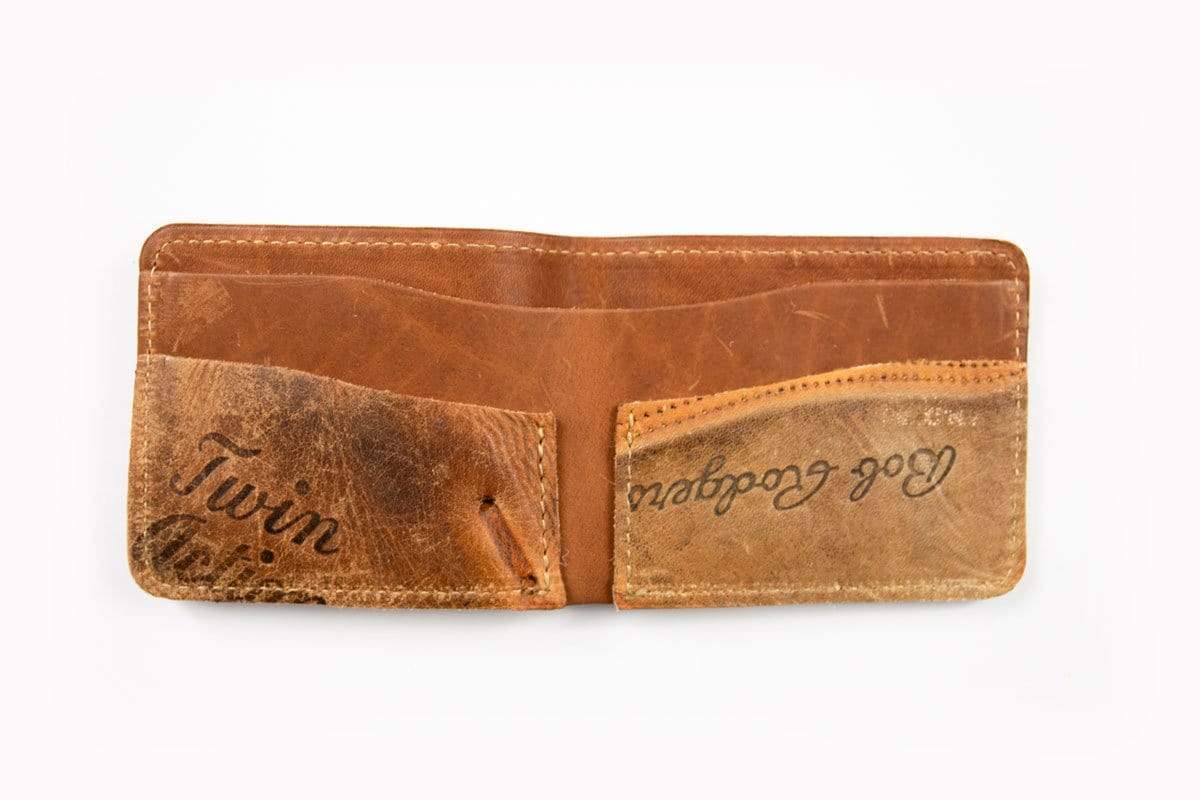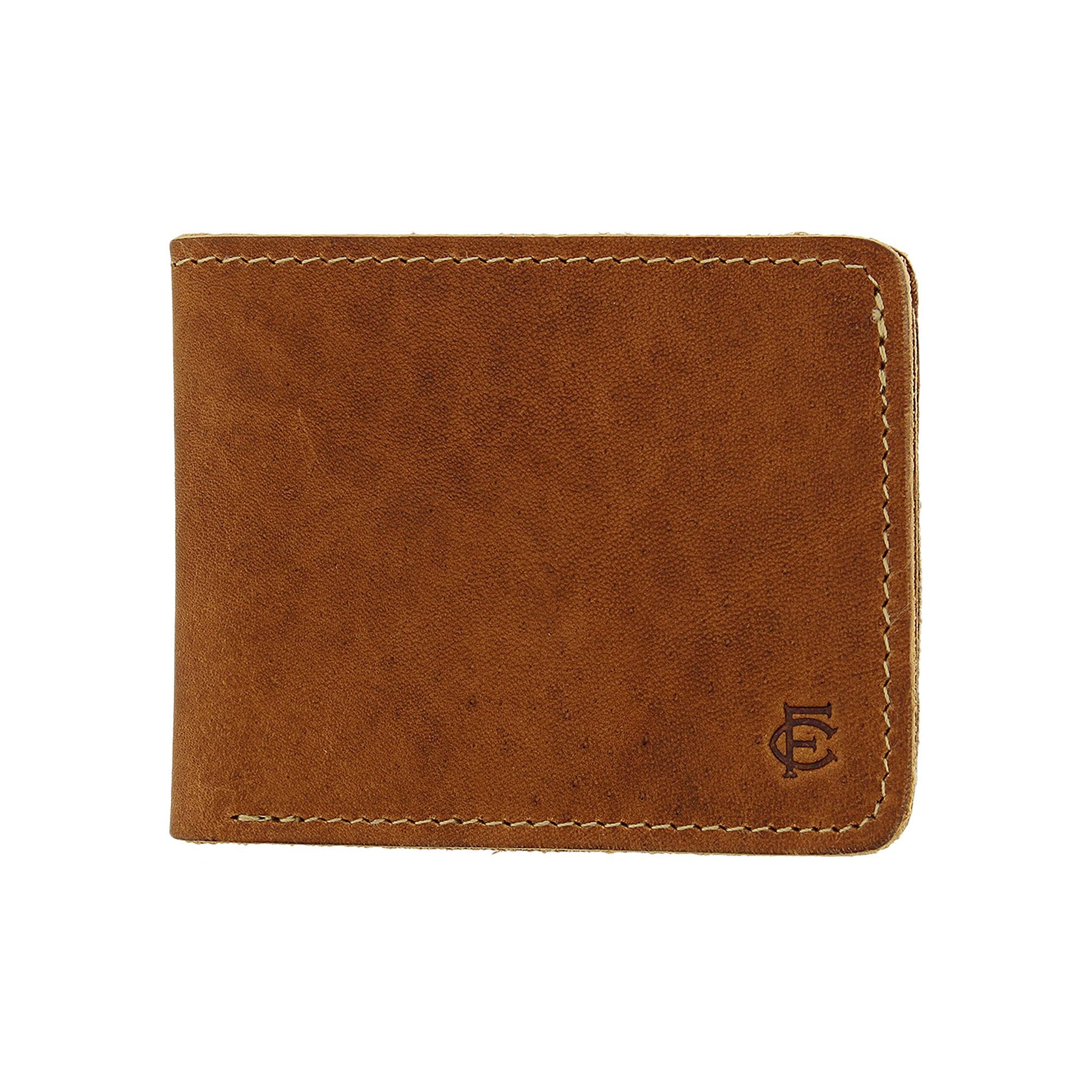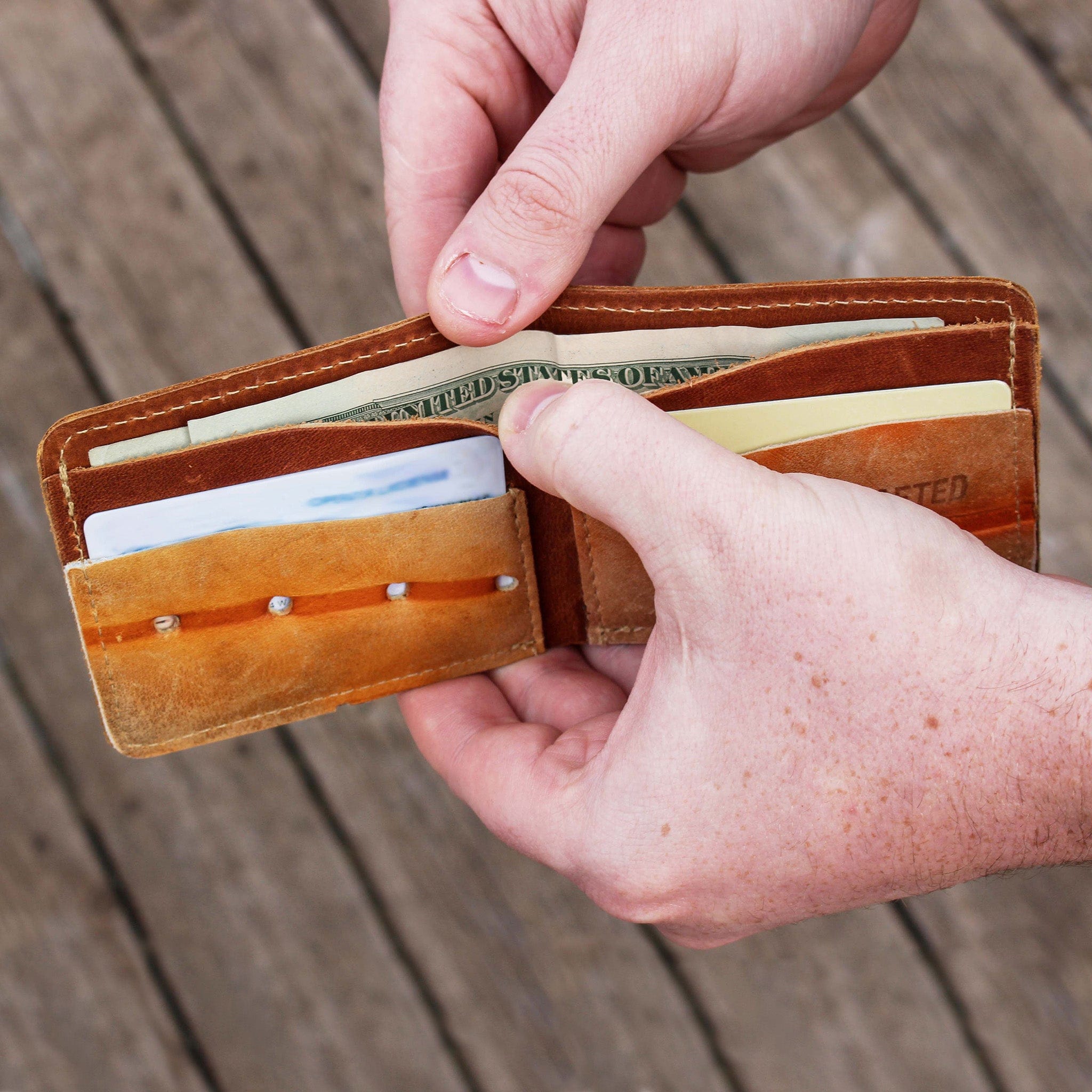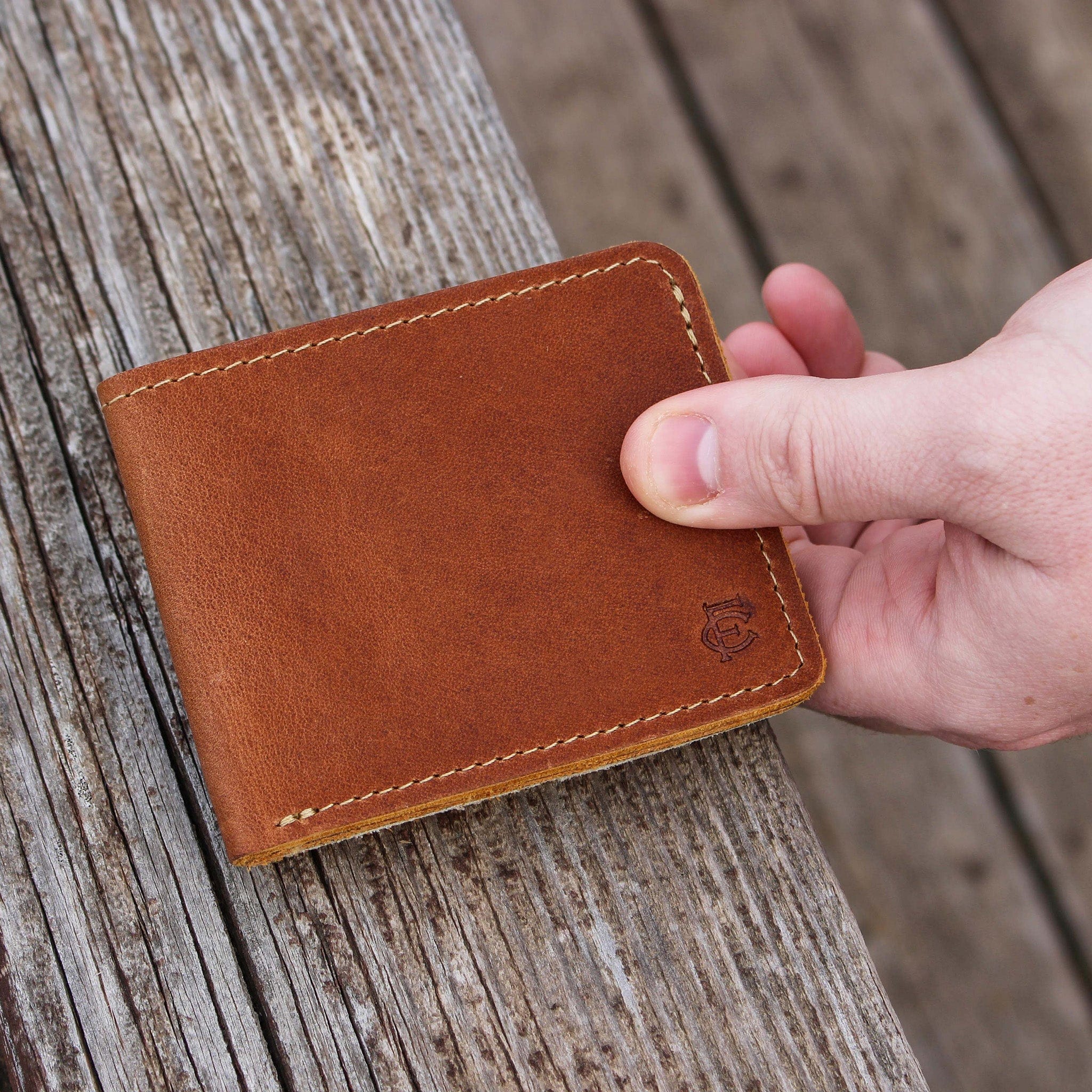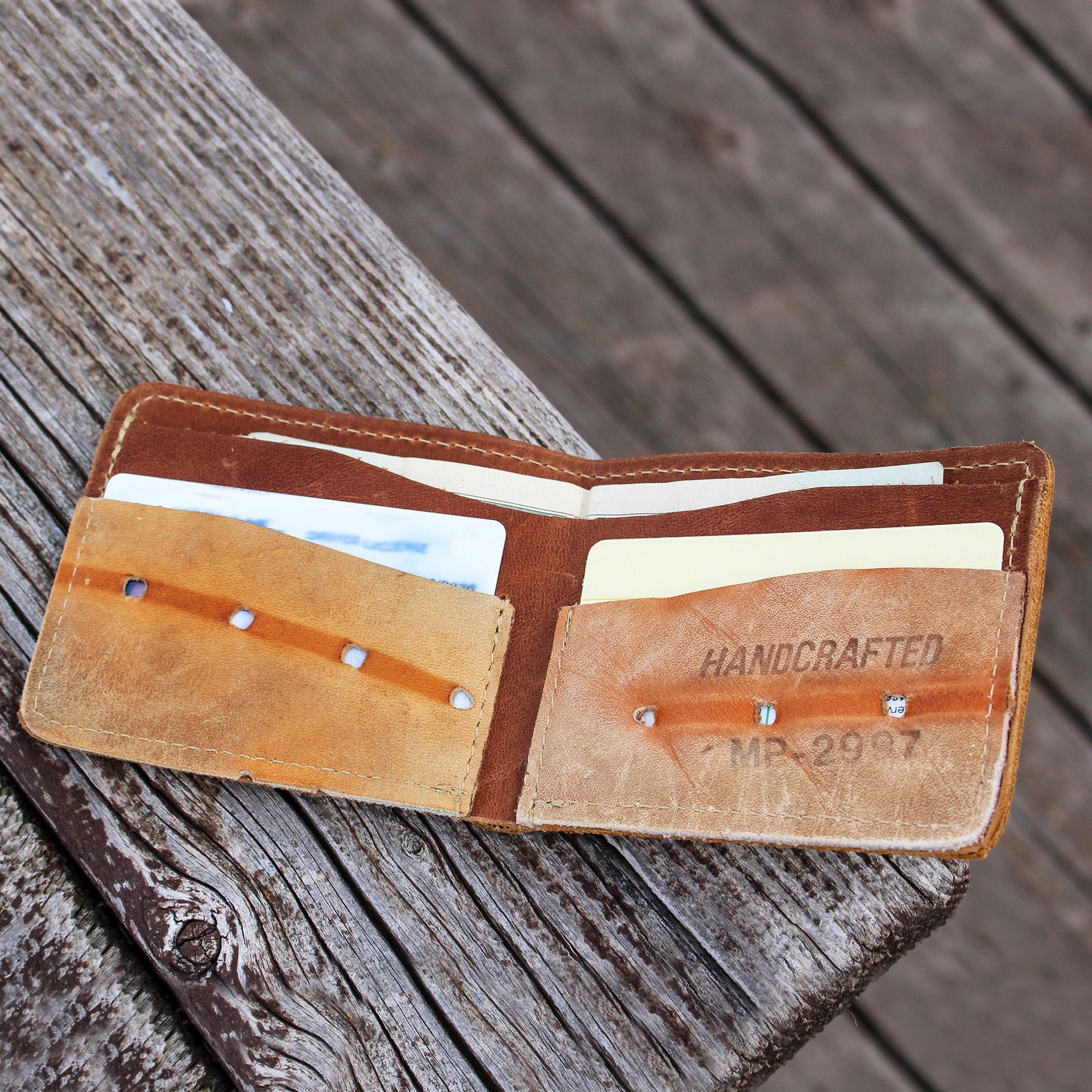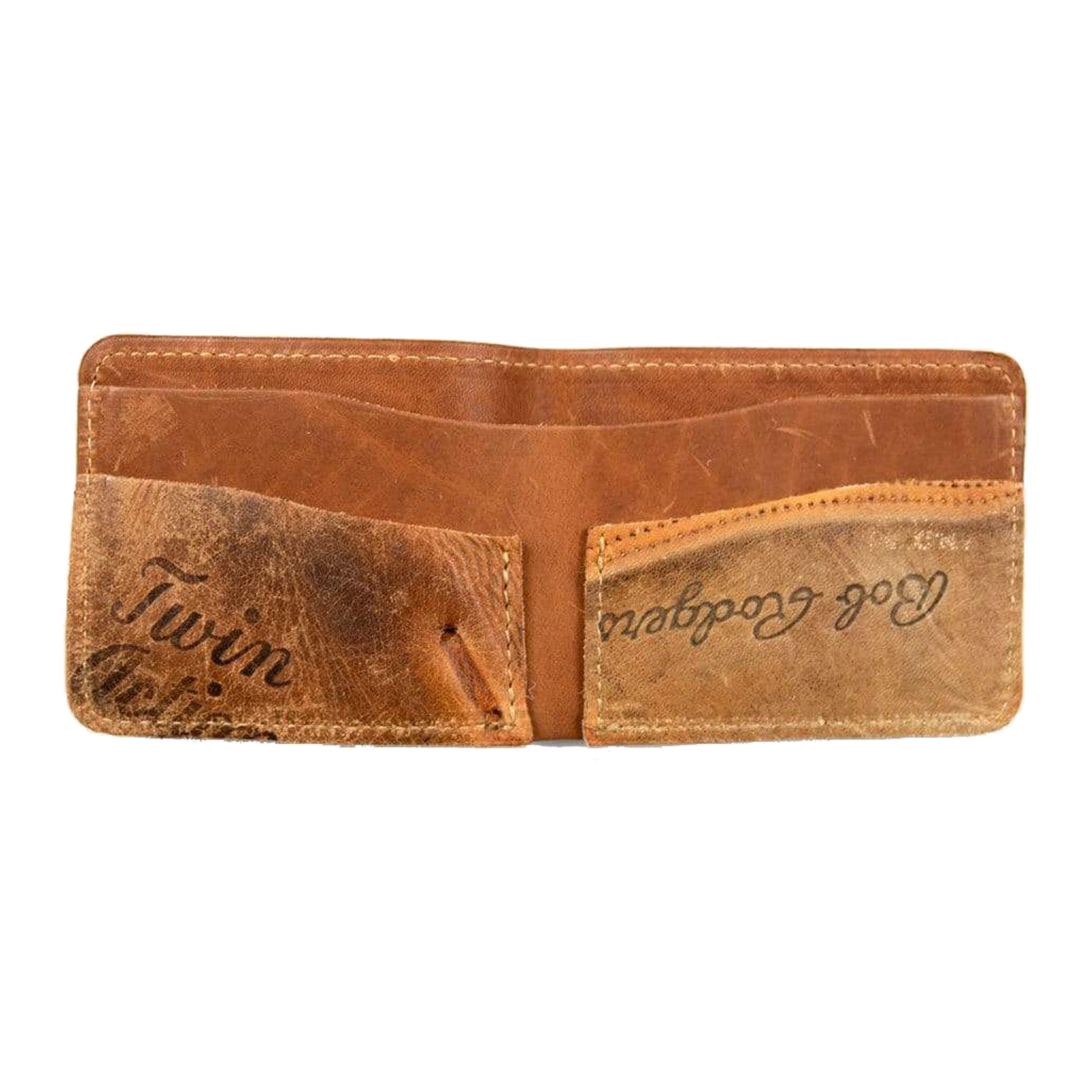 Billfold
LIMITED TIME OFFER: FREE MONOGRAMMING
---
UH OH! DON'T FORGET TO MONOGRAM
A Truly One-Of-A-Kind Billfold
The Classics Billfold is handcrafted from vintage baseball glove leather on the front pocket and full-grain steerhide on the back and middle panels. Because every piece of glove leather is unique, when you purchase a Classics Billfold no other person in the world will ever have your same wallet. It's not just a functional accessory; it's a conversation piece.
Where Do We Get The Baseball Gloves?
FC Goods sources vintage baseball gloves from across America, acquiring gloves from large-scale collectors, regular baseball fans, and everyone in between. Each bears the coloring, marks, and even unique baseball glove smell that develop from being aged by competition.
How Is This Wallet Made?
Once we have acquired the gloves, our leather workers hand-cut pieces from each glove and combine them with full-grain steerhide (the same premium leather used to make modern baseball gloves) as they individually machine sew every Classics Billfold. The result is a beautiful, lasting leather accessory exhibiting the craftsmanship and quality that can only be achieved by working one wallet at a time.
*For more information and a closer look at the Classics Billfold, scroll to the product explanation video below.*
LIKE A KID ON CHRISTMAS MORNING!

I purchased this wallet for my husband's birthday. To say he was THRILLED is an understatement! In the middle of his celebration he whipped out his old, tired wallet and immediately stocked his FC Goods one.

CAROLINE A.
He's Even Excited About How It Will Wear

I purchased a wallet as a gift for my husband, who's a HUGE baseball fan. It's beautiful quality and came nicely packaged. He loves the wallet and can tell how much attention to detail was paid.

LINDA D.
He Showed It Off To All Of His Friends

This was a birthday gift for my husband. He absolutely loved it and showed it off to all of his friends all weekend. And now I get to go buy a new bag!! EVERYBODY WINS! Great quality.

LAURA M.
LOOKS, FEELS, & EVEN SMELLS LIKE BASEBALL
It's not just a wallet. It's the legacy and love America's pastime in the palm of your hand. That's why the first thing so many of our customers do is hold the glove leather to their nose and breathe in the memories.
EVERY WALLET IS TRULY ONE-OF-A-KIND
Because every vintage baseball glove is different, bearing the marks of being aged by years of competition, no two panels of vintage glove leather are ever the same.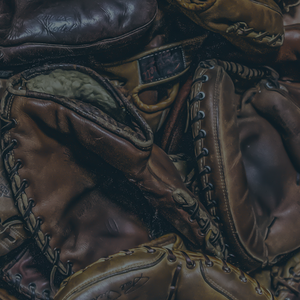 the best gift for any baseball fan
Every FC Goods Classics wallet combines leather we hand-cut from a vintage baseball glove and premium full-grain steerhide. The result is a one-of-a-kind gift that the baseball fan in your life will use– and love– every single day.
functional every day & for the long haul
Unlike so many gifts men get, the Classics wallet will get used every single day. And because we apply artisan leather craftsmanship to premium full-grain steerhide by seweing every wallet one-at-a-time, it's an accessory that's built to last.
packaged for stunning delivery
The easy-to-wrap white box with gold monogram logo opens up to display not only your wallet, but a card explaining the glove leather and a free container of leather conditioner. Because a premium quality leather good should be presented beautifully.