The Perfect Gift For Baseball Fans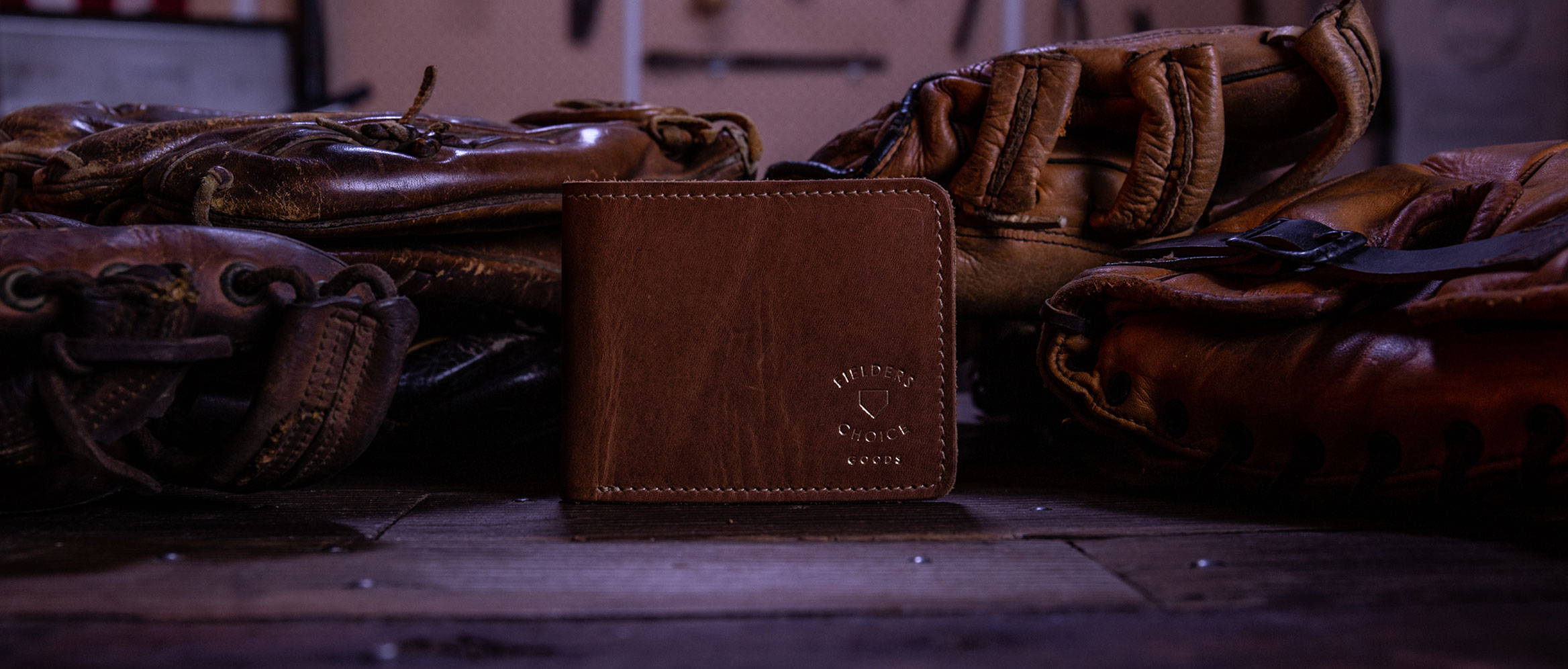 We've all been there: we give someone a gift we hope they'll love, only to get this reaction: "Oh, yeah...uh, thanks. This is, um, this is really great."
Ouch. That's a terrible feeling, isn't it?
Because when you give a gift, you're hoping for the exact opposite reaction. You want to see eyes light up. You want to hear one "Thank you!" after another. You want that person excitedly telling friends about it– and about how creative and thoughtful you were when you picked it out.
There's just no satisfaction quite like the satisfaction of giving someone the perfect gift– especially when it's for that guy you know who is just impossible to buy gifts for.


So we got thinking: what is it, exactly, that makes a gift that good? What are the key characteristics of the truly perfect gift?
We came up with four of them. Here they are: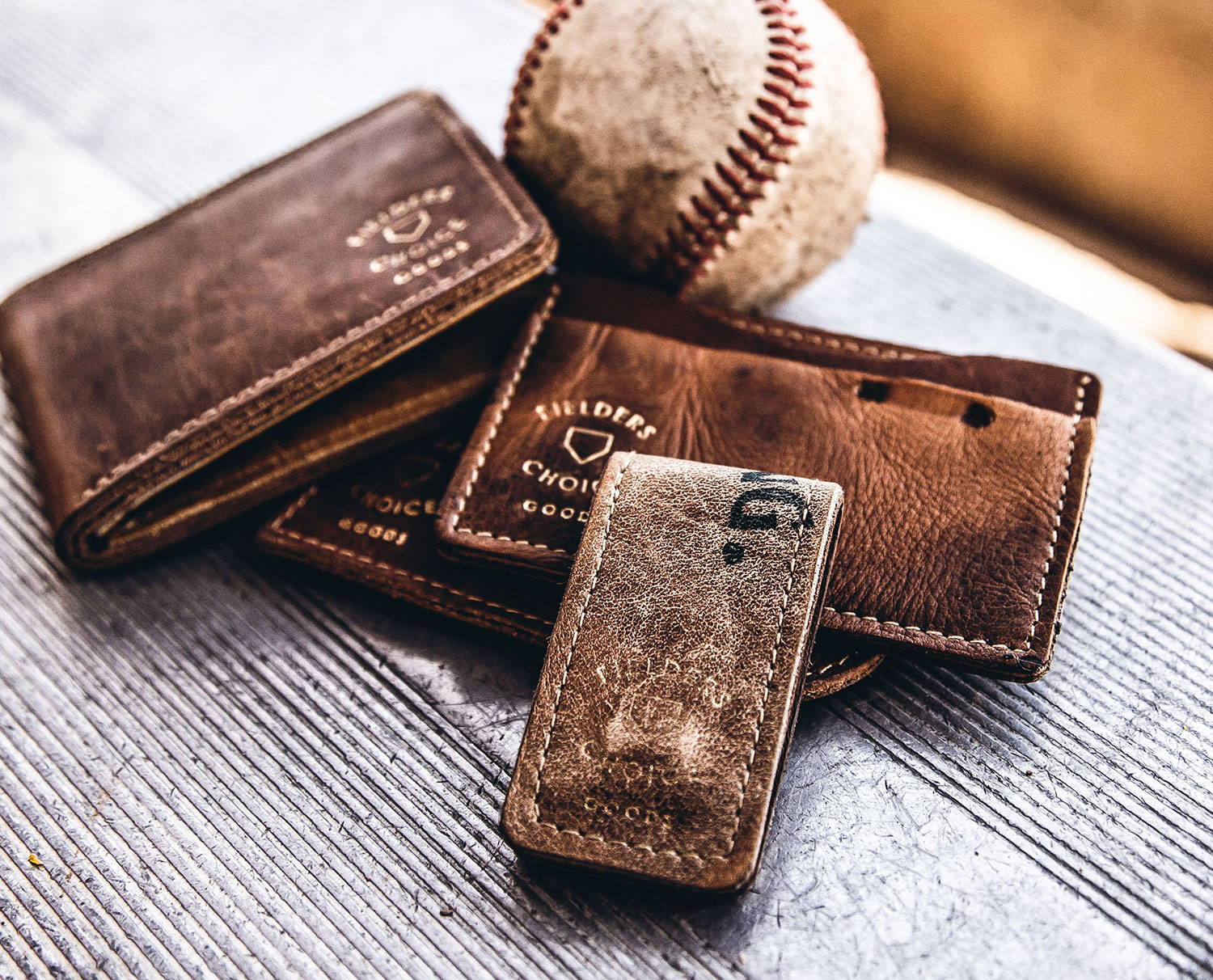 1. The Perfect Gift Shows Him How Well You Know Him
If I got you front row tickets to the opera, would it be a great gift?
Well, that depends: how much do you like the opera? If the answer is "Not at all," then no matter how expensive or how talented the vocalists and musicians, those tickets are a terrible gift.
But if you love the opera? Then they are probably an amazing gift.
See, above all, the perfect gift shows someone how well you know them– and how well you know what they love. Even more, it helps them to connect to what they love in some special way.
We think that's the #1 reason why a wallet handcrafted from vintage baseball glove leather is such a perfect gift for the guy who loves baseball. He opens it up and sees the old signatures, graphics, logos, and even the lace holes on the pieces of the vintage glove. He runs his hand over the familiar feel of soft, competition-aged leather. And above all, he holds it to his nose and smells the leather.
That smell! It's not just an old baseball glove; it's the smell of the game itself. FC Goods customers tell us this all the time: they open their wallets, hold them to their noses, and they're transported into a world of memories and nostalgia in the heart of the game they love.
You know how baseball fans are. For them, it's not just a game; it's pure romance. And there's simply nothing else on earth that kindles the fire of that love affair like the leather on a glove.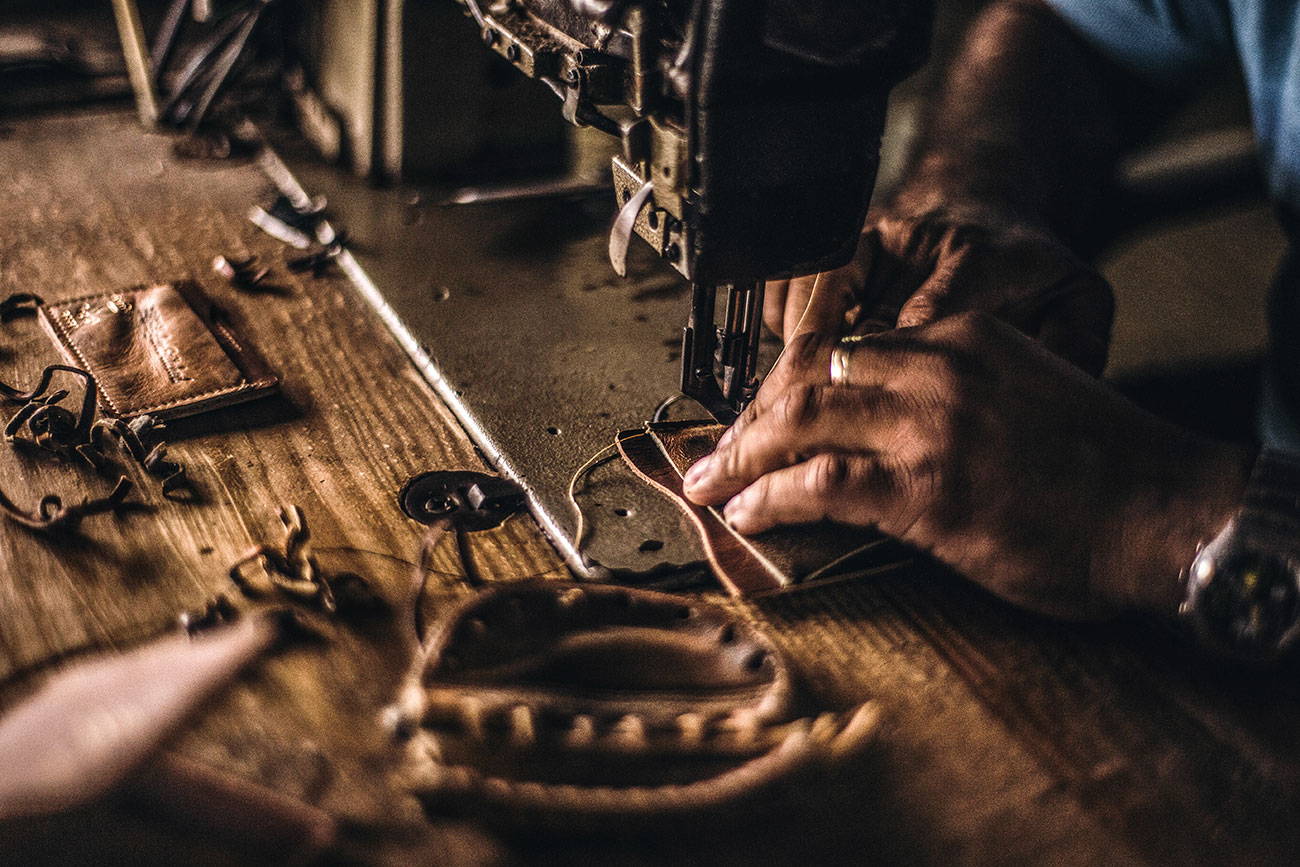 2. The Perfect Gift Is High Quality & Well Made
Now imagine you get someone a gift they completely love. They open it excitedly. They thank you profusely. They tell their friends. The exact reactions you're hoping for!
And then three days later, it falls apart.
When we buy a gift for someone we love, we don't just want them to enjoy it; we want them to enjoy it for years to come. Like we said in #1: a great gift shows someone how much we know and love them. It's a reflection of our relationship. So what does it say about that relationship if what we buy them is actually a cheaply made piece of junk?
We think that's why so many FC Goods customers make a point of calling out the quality of their wallets when they receive them. Like this one, from Linda D., who bought her husband a billfold:
"I purchased a wallet as a gift for my husband who is a HUGE baseball fan. It's beautiful quality and came nicely packaged. He loves the wallet and can tell how much attention to detail was paid."
"Beautiful quality" and "attention to detail." Those two phrases are in bold text because they're important to us. And they both start with the materials.
First, we go to great lengths to acquire vintage gloves from all across the country– often one glove at a time. We cut each and every glove by hand, finding the slices that are just right for use in eye-catching wallets.
Second, for the rest of each wallet model, we use full-grain U.S. steerhide. You'll recognize full-grain steerhide as the kind of top quality leather you can see, feel, and smell from the moment you open the box. And, of course, it only gets better with age as it develops its own unique patina.
While premium materials are crucial to a beautiful final product, the real magic comes in the craftsmanship. In a world of junk mass-produced by assembly line robots, we take a different approach: our leather craftsmen individually sew each and every wallet one at a time.
That's because we believe there simply is no shortcut to an artisan quality leather good. And because we know that many of these become gifts, it's important to us that we deliver on our promise of a "beautiful quality" leather accessory.
When you give someone a gift that you put real thought into, it should be built to last so that it stays with the person you give it to for a long, long time. We take pride in delivering you just that kind of gift.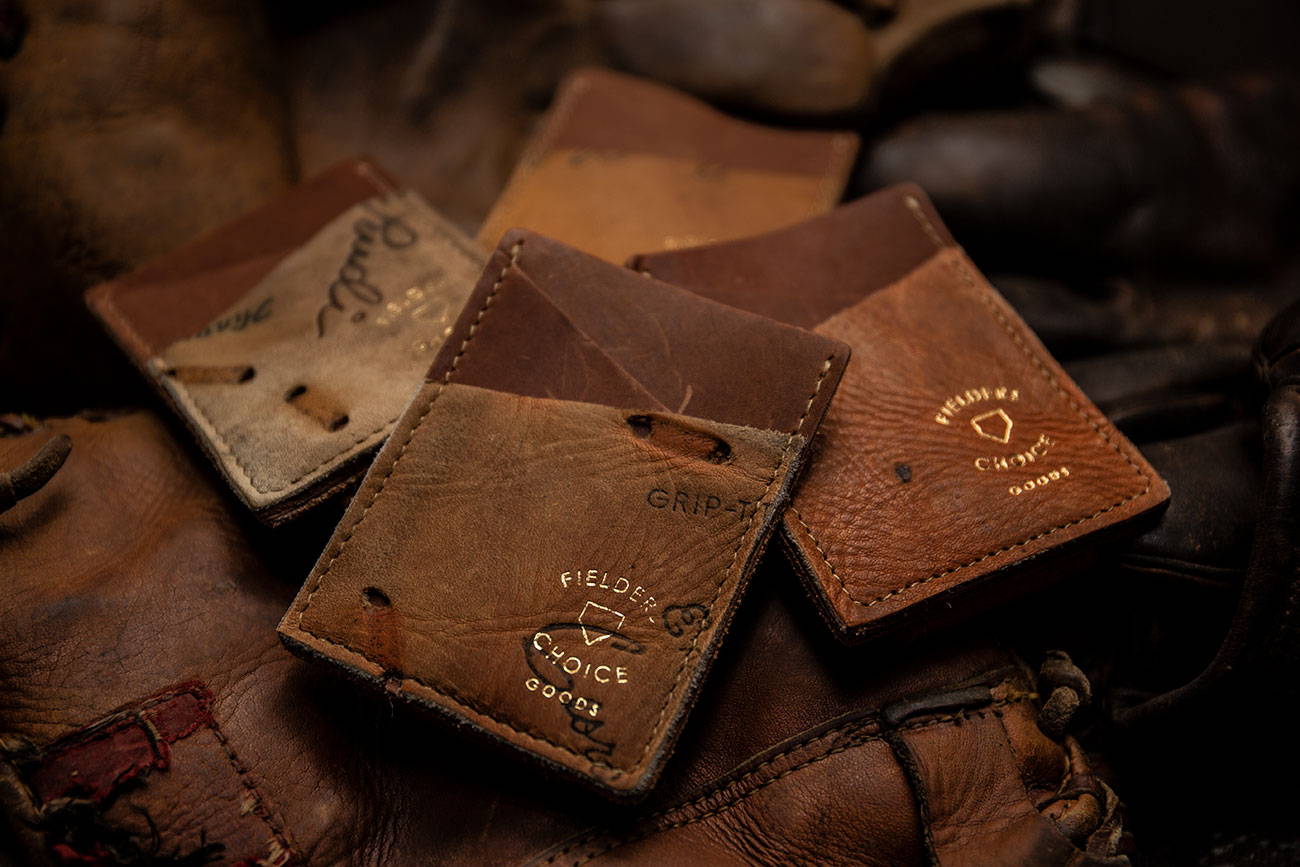 3. The Perfect Gift Is Unexpected & Unique
And now we have found our way to the classic problem with buying gifts for men in particular: creativity.
Ask yourself honestly: does he really need a new razor set? If he wanted a new cologne, wouldn't he already be wearing it? Sure, a few new shirts and ties are nice to have, but are these the gifts that he'll go bragging to his friends about?
All of these can be perfectly acceptable gifts. But we're not looking for "perfectly acceptable." We're looking for just plain perfect.
And this might be the thing that really separates FC Goods from the pack: not only is a wallet made from a vintage baseball glove a unique idea in the first place, but every FC Goods wallet is literally the only one of its kind on earth.
This is one of the great pleasures of working with vintage baseball gloves: no two are ever the same. Which means no two wallets we create are ever the same either. Different old graphics, signatures, logos and patinas mark each one as totally distinct.
That's why so many guys talk about their FC Goods wallet as a "conversation piece": they pull it out to pay for their beer, the bartender asks, "Whoa, what are the marks on that wallet?" and the baseball talk begins.
Add to all that the option for personalization with engraved monogramming, plus a generous no-hassle return policy (in that rare case that the uniqueness of your wallet isn't quite to your liking, we'll take care of you), and what do you have?
Another element of the truly perfect gift.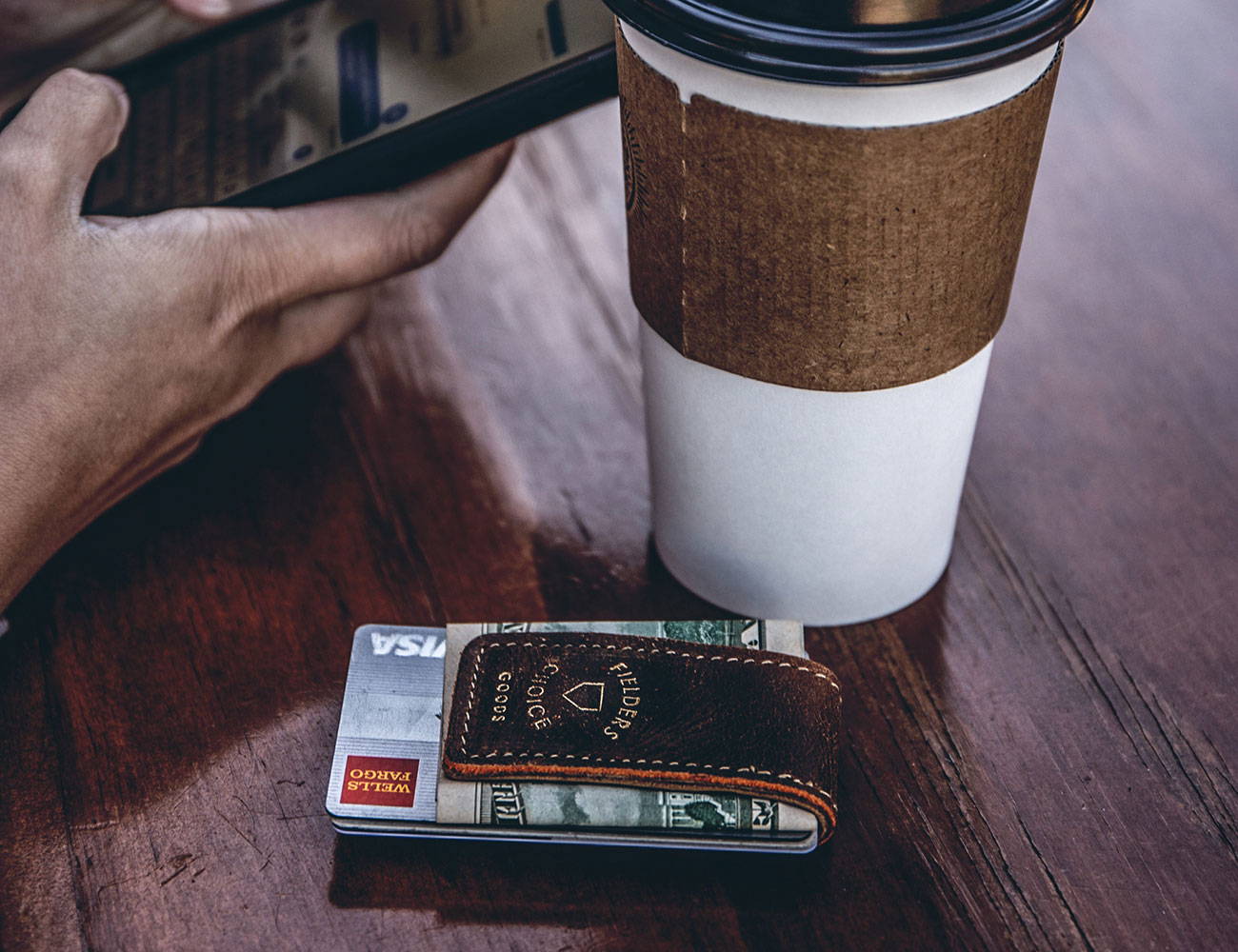 4. The Perfect Gift Gets Used– A Lot.
Personal. High quality. Unique.
Put those first three criteria together, and you have a very good gift. But not quite a perfect one yet. Because what happens if that personal, high quality, unique gift ends up on a shelf somewhere (or worse, in a box in the garage) and collects dust?
See, we're still missing one thing: the perfect gift is useful.
This is the reason why people give men razors, colognes, shirts and ties in the first place: most men seem to want their stuff to have some use.
But there's another reason a useful gift makes a better gift: if it's really thoughtful and if it's made to last, then every time he uses that gift after he's received it, he'll not only enjoy the gift all over again, but he'll think of the person who gave it to him.
That story he'll tell his friends? It won't just be, "Check out this wallet– it's made from vintage baseball gloves!" Instead, it will be: "Check out this wallet my wife got me– it's made from vintage baseball gloves!"
Ultimately, an FC Goods wallet is just that: a wallet. It's functional to the point of being used every single day. And with multiple wallet models available, there's an option for every guy no matter what style he prefers or how much stuff he carries in it.
And that makes it that once-in-a-lifetime gift that's as useful as it is meaningful.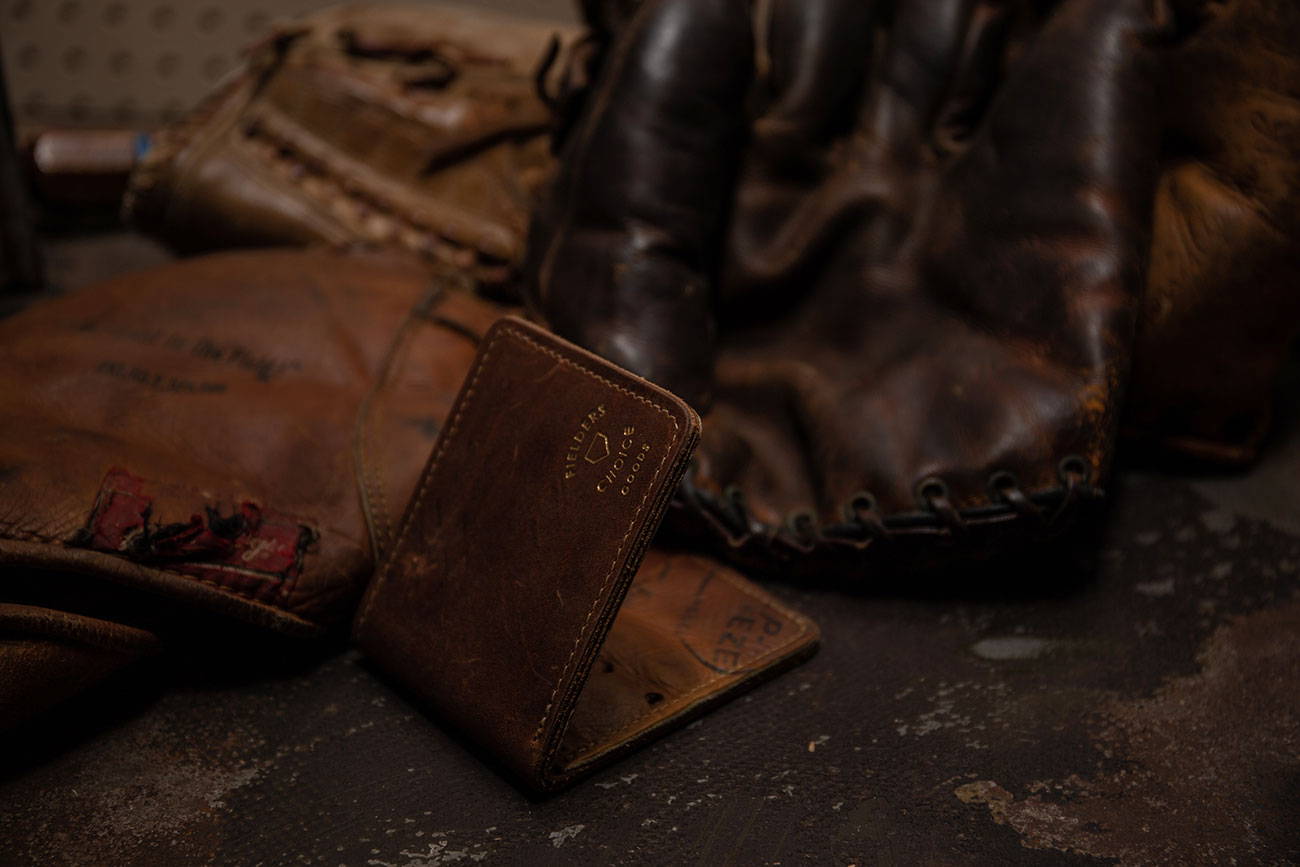 We get it: buying a gift for someone can be an anxiety-inducing experience. But when it goes just right, it can be one of the most satisfying feelings in the world.
We're confident that if there's a baseball-obsessed guy in your life that you really love, that's the feeling you'll have when you watch him open the box for his FC Goods wallet. With the holidays right around the corner, get him a gift he'll love and use every single day for years to come.
We'd go so far as to say it's the perfect gift.

P.S. We understand that some of you may still have some questions and uncertainties about an FC Goods wallet. We're regular people like you who have seen plenty of companies make big promises that they just don't deliver on.
That's the last thing we want for you. So to make it a little easier for you, we offer free shipping on every FC Goods product, plus no-questions-asked returns after purchasing. Don't love your wallet? No problem at all. Just send it back and you'll get a full refund.