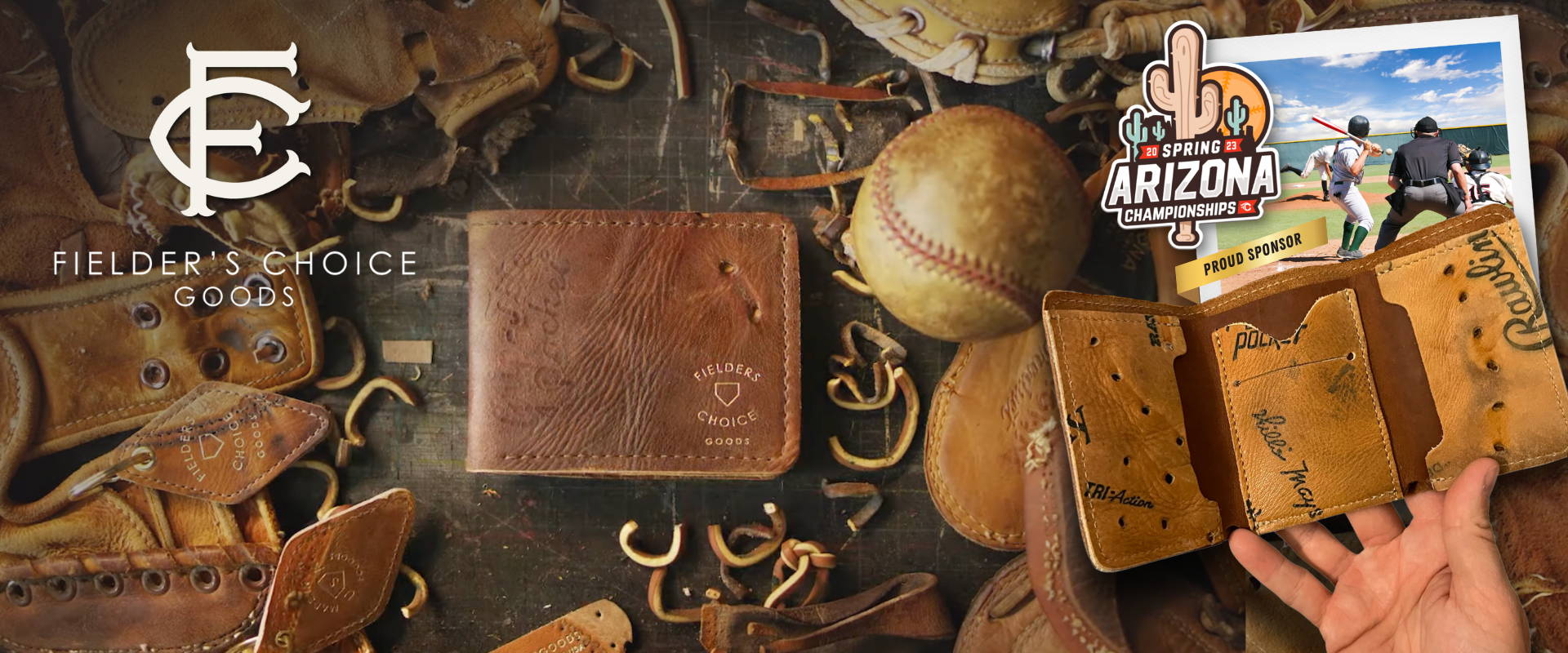 Limited Time Offer for Travel Coaches and Parents
Subscribe to our email list to Get 10% OFF your first order (any amount), AND a FREE Keychain with an order of $99 or more!
Bring the game with you everywhere you go, and we're not just talking from ballpark to ballpark this travel season...

Here at Fielder's Choice Goods, we turn the leather we love into the products we need; repurposing vintage baseball gloves into functional, long lasting, leather goods that baseball fans will use - and love - every single day.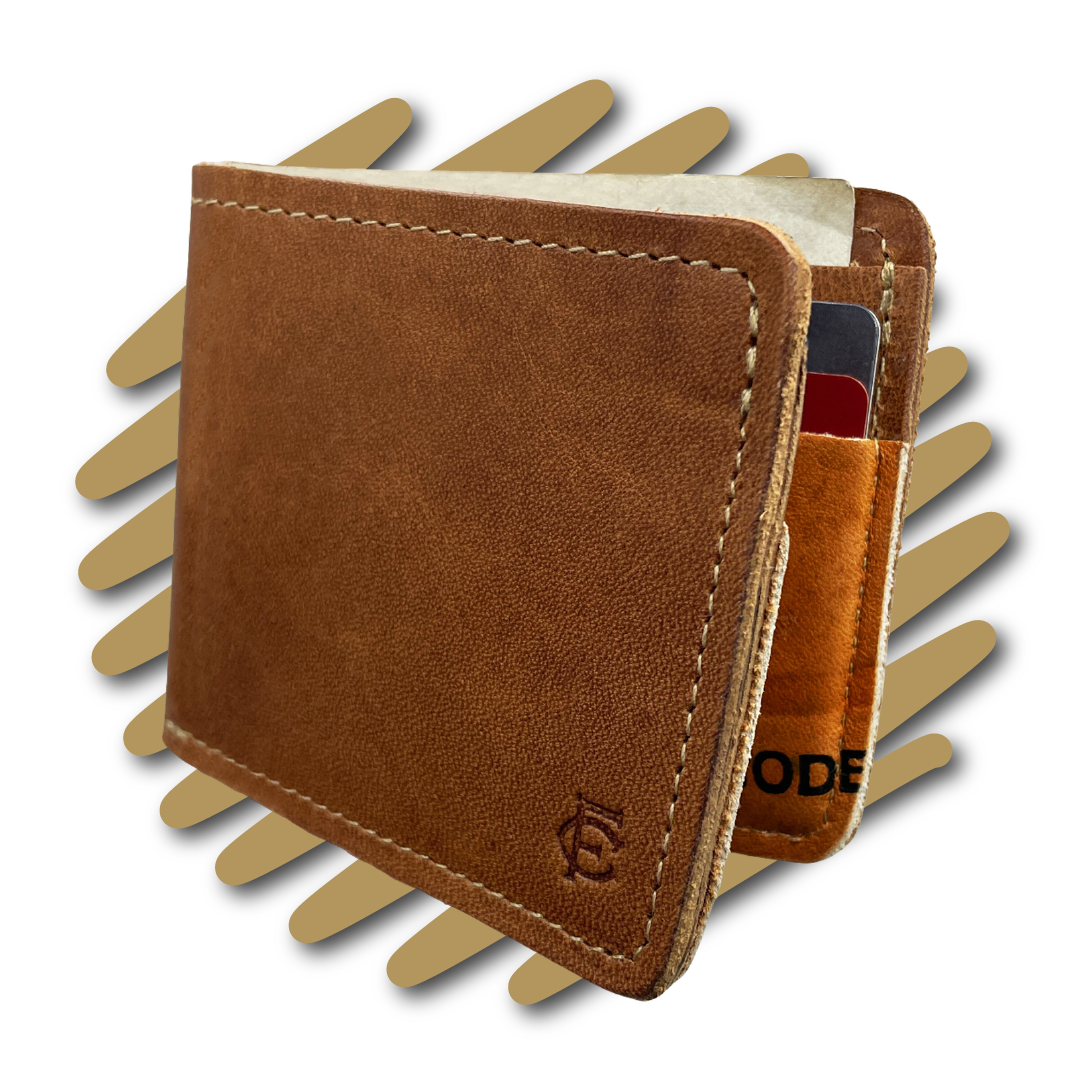 Our leather accessories are functional, everyday items that you can carry anywhere you go. Supplemented using durable steerhide leather, our vintage baseball glove leather wallets will follow you to every game.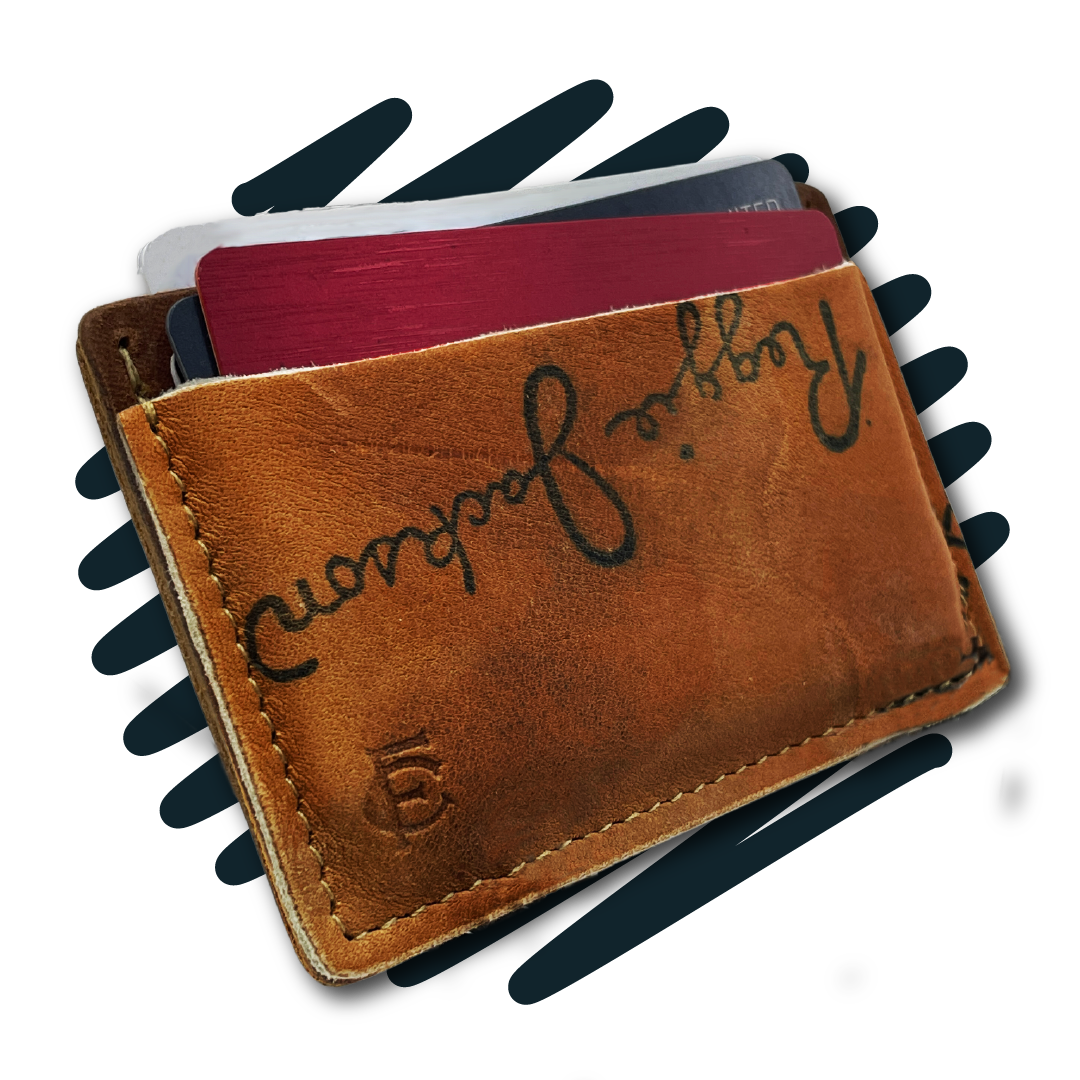 Our leather accessories are one-of-a-kind handcrafted leather goods that are made using vintage baseball glove leather. We repurpose old baseball gloves into timeless leather goods. Every item has a history to remember and a future to explore.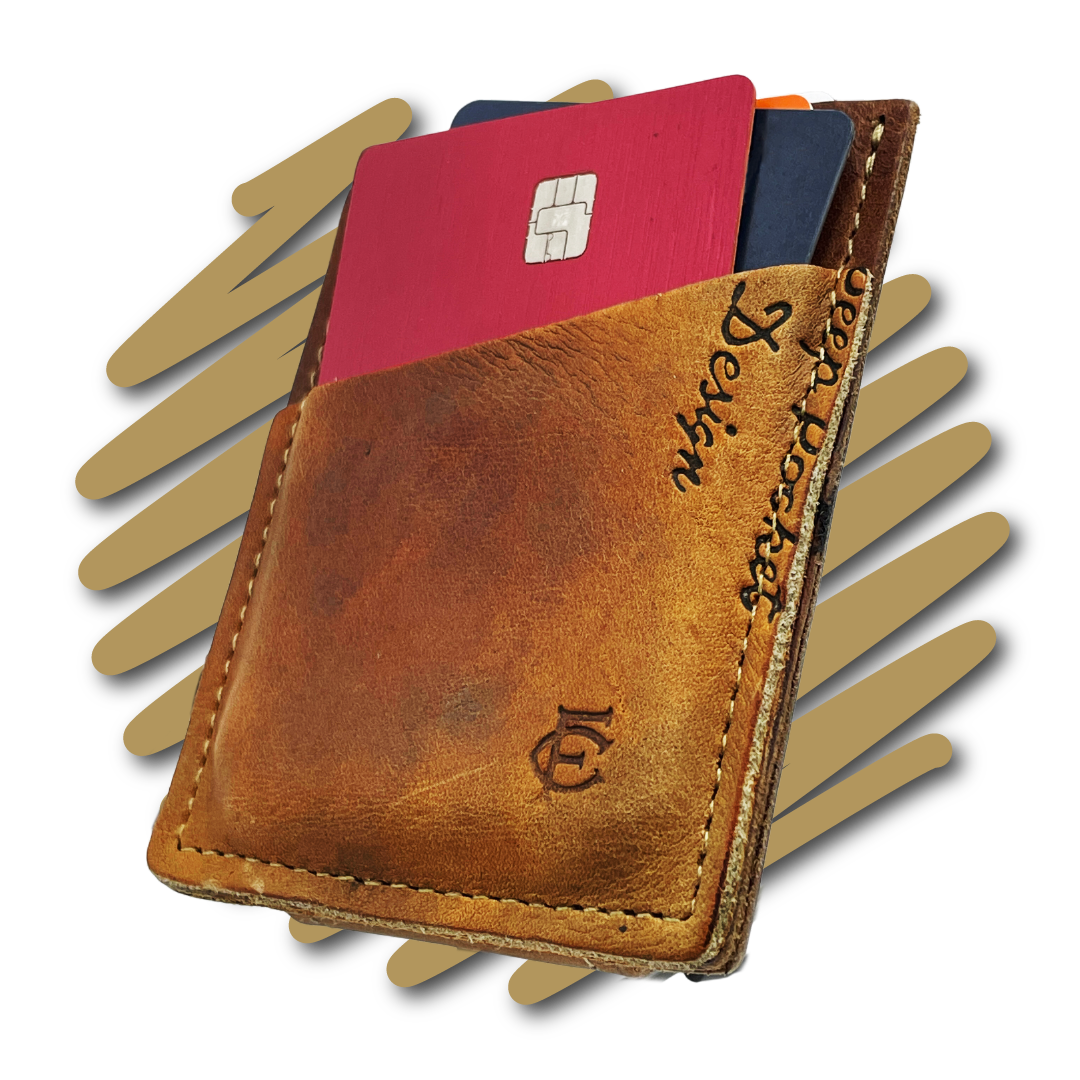 Find in our leather accessories another way to express your deep appreciation and strong connection to America's greatest pastime. Leather accessories made by baseball lovers, for baseball lovers.
Every great player knows the game is in the details. That's how we feel about our Classics Keychain, designed with rugged good looks, impressive quality and a strap of authentic baseball glove leather stitched to premium steer-hide for extra durability. The antique brass loop ring makes it easy to organize your keys, with a solid brass snap to keep them secure. It's a great gift for anyone who loves the game.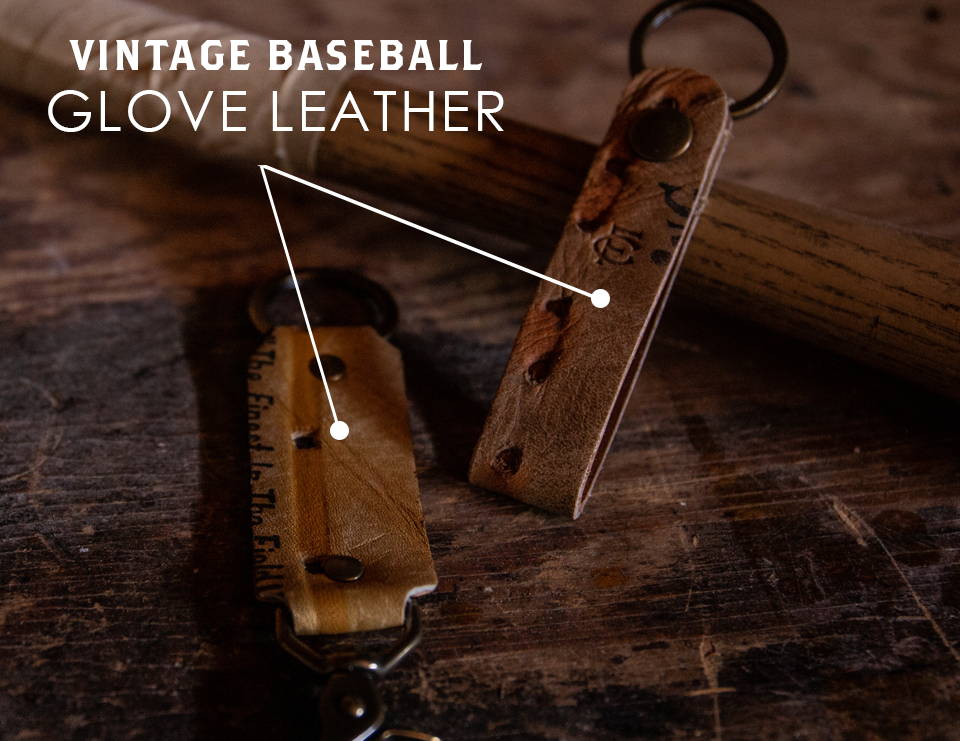 A FEW OF OUR SATISFIED BASEBALL LOVERS
"CRAFTSMANSHIP WITH CLASS. The FC Goods money clip card case is the perfect balance of craftsmanship and class. It is a wallet with a story that allows me to carry around a game that has been with me since day one. This is a MUST have for the baseball fan in your life!"
- Matthew V., United States
"LIVING VICARIOUSLY! I love all things baseball. I love all things old. I love anything repurposed. Check, check, check. This wallet checks all of the boxes! The craftsmanship is stunning and I love trying to imagine the people that once hustled sporting these gloves. These wallets tell a story and allow ones imagination to wander. I gave it to my son for a 10th birthday present. He absolutely loved it and couldn't wait to show the kids on his baseball team. I imagine this being a wallet he will have (and love) for a very, very long time."
- Tucker L., United States