The Perfect Gift For Baseball Fans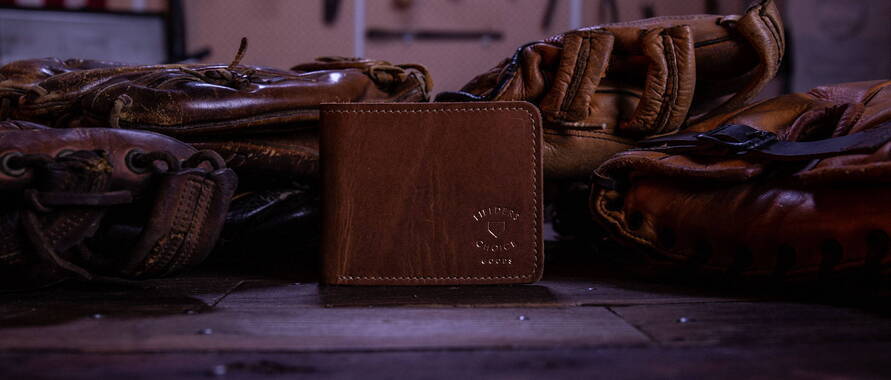 There's just no satisfaction quite like the satisfaction of giving someone the perfect gift– especially when it's for that guy you know who is just impossible to buy gifts for.
So we got thinking: what are the elements of a truly perfect gift? We've got four of them, and if the guy you're thinking of is a baseball fan, they could not be more applicable.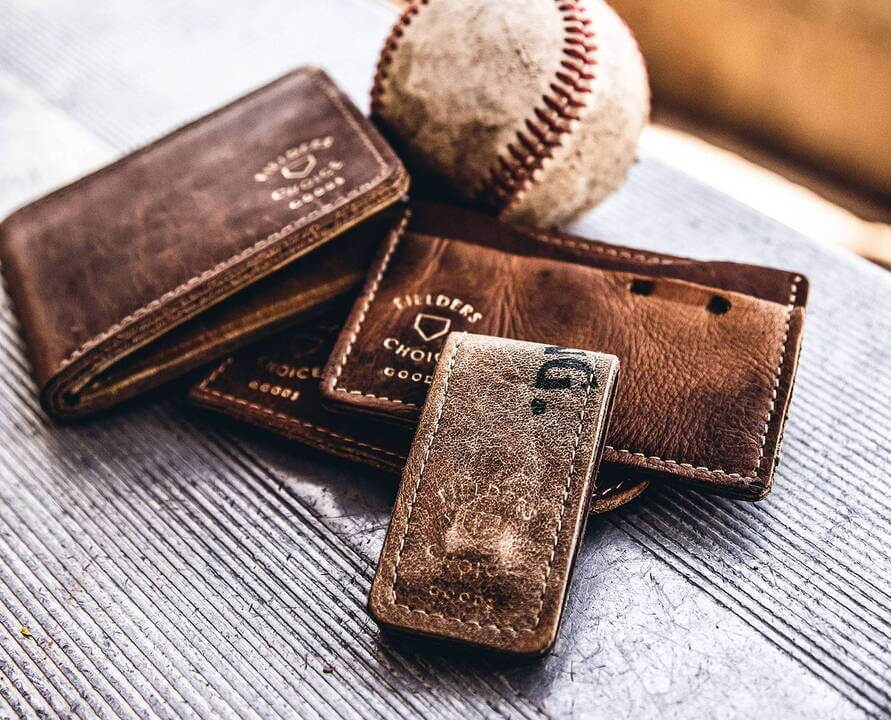 1. The Perfect Gift Shows Him How Well You Know Him
Would you give front row tickets to the opera as a gift to someone who hates opera music? Of course not. Because above all, the perfect gift shows someone how well you know them– and how well you know what they love.
We think that's the #1 reason why a wallet handcrafted from vintage baseball glove leather is such a perfect gift for the guy who loves baseball. He opens it up and sees the old signatures, graphics, logos, and even the lace holes on the pieces of the vintage glove. He runs his hand over the familiar feel of soft, competition-aged leather. And above all, he holds it to his nose, smells the leather, and breathes in the romance of the game.
And there's simply nothing else on earth that kindles the fire of that love affair like the leather on a glove.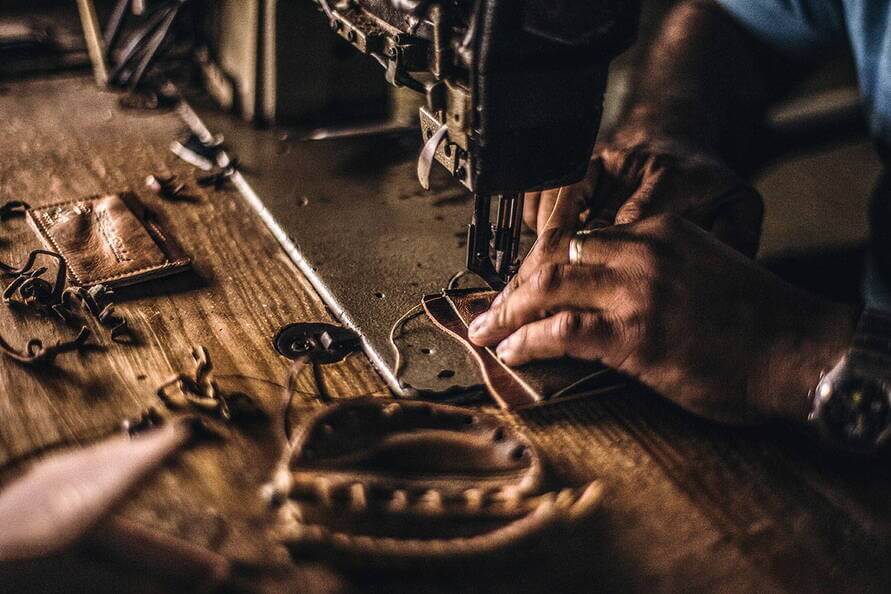 2. The Perfect Gift Is High Quality & Well Made
When we buy a gift for someone we love, we want them to enjoy it for years to come. If a great gift shows someone how much we love them, what does it say about that love if it turns out to be a piece of junk?
That's why we put such an emphasis on the craftsmanship of every FC Goods wallet. It's why cut every vintage glove we utilize by hand. It's why we use premium quality full-grain U.S. steerhide for the rest of the wallet. And it's why our leather craftsmen individually sew each wallet one at a time with relentless attention to detail.
There is simply no shortcut to crafting artisan quality leather goods, and it's the reason you can be confident that the gift you give will be a source of joy for years to come.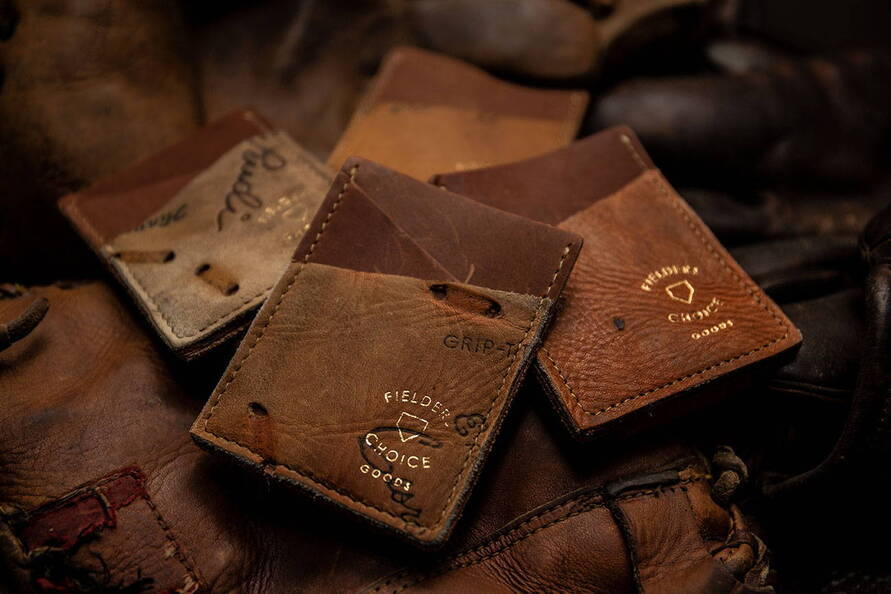 3. The Perfect Gift Is Unexpected & Unique
There are lots of perfectly acceptable gifts for guys. But we're not looking for "perfectly acceptable." We're looking for just plain perfect.
And this might be the thing that really separates FC Goods from the pack: not only is a wallet made from a vintage baseball glove a unique idea in the first place, but because every glove is different, every FC Goods wallet is literally the only one of its kind on earth.
Add to that the option for an extra touch of personalization with engraved monogramming and what do you have?
Another element of the truly perfect gift.

4. The Perfect Gift Gets Used– A Lot.
So far we've said that the perfect gift is thoughtful, high quality, and unique. That's all well and good, but if a thoughtful, high quality, and unique gift sits on a shelf (or worse, in a box somewhere) after it's opened, is it really perfect? No, we're still missing one thing: the perfect gift is also useful. That way, it's an ongoing source of pleasure and a constant reminder of the thoughtfulness and love of the person who bought it.
Ultimately, an FC Goods wallet is just that: a wallet. It's functional to the point of being used every single day. And every time its owner takes it out to pay, he'll be reminded not only of his love for the game, but of his love for the person who got him that gift.
And that makes it that once-in-a-lifetime gift that's as useful as it is meaningful.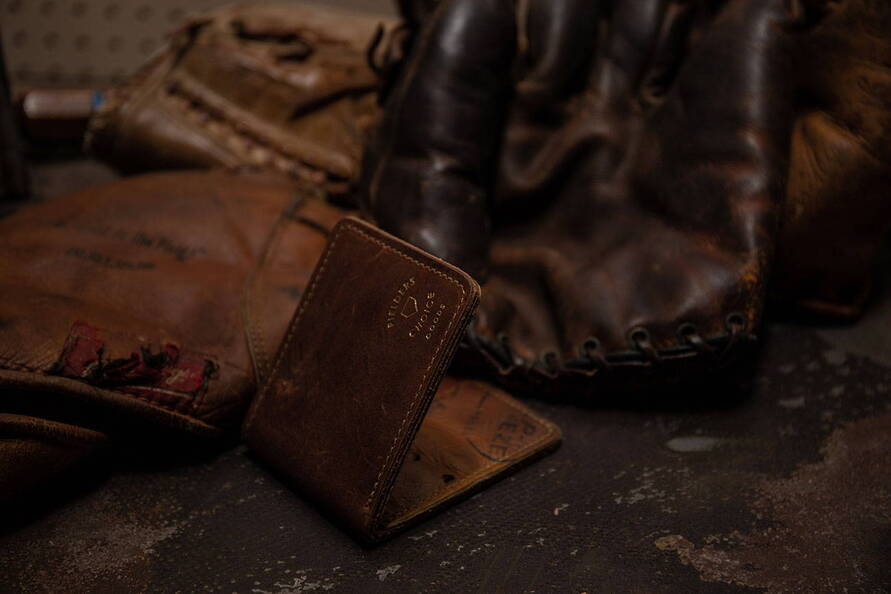 We get it: buying a gift for someone can be an anxiety-inducing experience. But when it goes just right, it can be one of the most satisfying feelings in the world.
We're confident that if there's a baseball-obsessed guy in your life, that's the feeling you'll have when you watch him open the box for his FC Goods wallet. With the holidays right around the corner, get him a gift he'll love and use every single day for years to come.
We'd go so far as to say it's the perfect gift.

P.S. We understand that some of you may still have some questions and uncertainties about an FC Goods wallet. We're regular people like you who have seen plenty of companies make big promises that they just don't deliver on.
That's the last thing we want for you. So to make it a little easier for you, we offer free shipping on every FC Goods product, plus no-questions-asked returns after purchasing. Don't love your wallet? No problem at all. Just send it back and you'll get a full refund.