FC Goods starts with full-grain U.S. steerhide to create a beautiful, handcrafted leather wallet. Unlike any other card case in existence, each Classics Card Case is accented with a unique swatch of vintage baseball glove leather that forms the front pocket.
The timelessness of premium quality leathercrafting combined with the unique character of aged baseball gloves. That's what makes this card case classic.

Watch the video to see the details of the Classics Card Case up close.
SOURCE VINTAGE BASEBALL GLOVES FROM ACROSS AMERICA
FC Goods works with everyone from large-scale collectors to everyday baseball fans to source vintage baseball gloves. Each bears the coloring, marks, and even unique baseball glove smell that only develop from being aged by competition.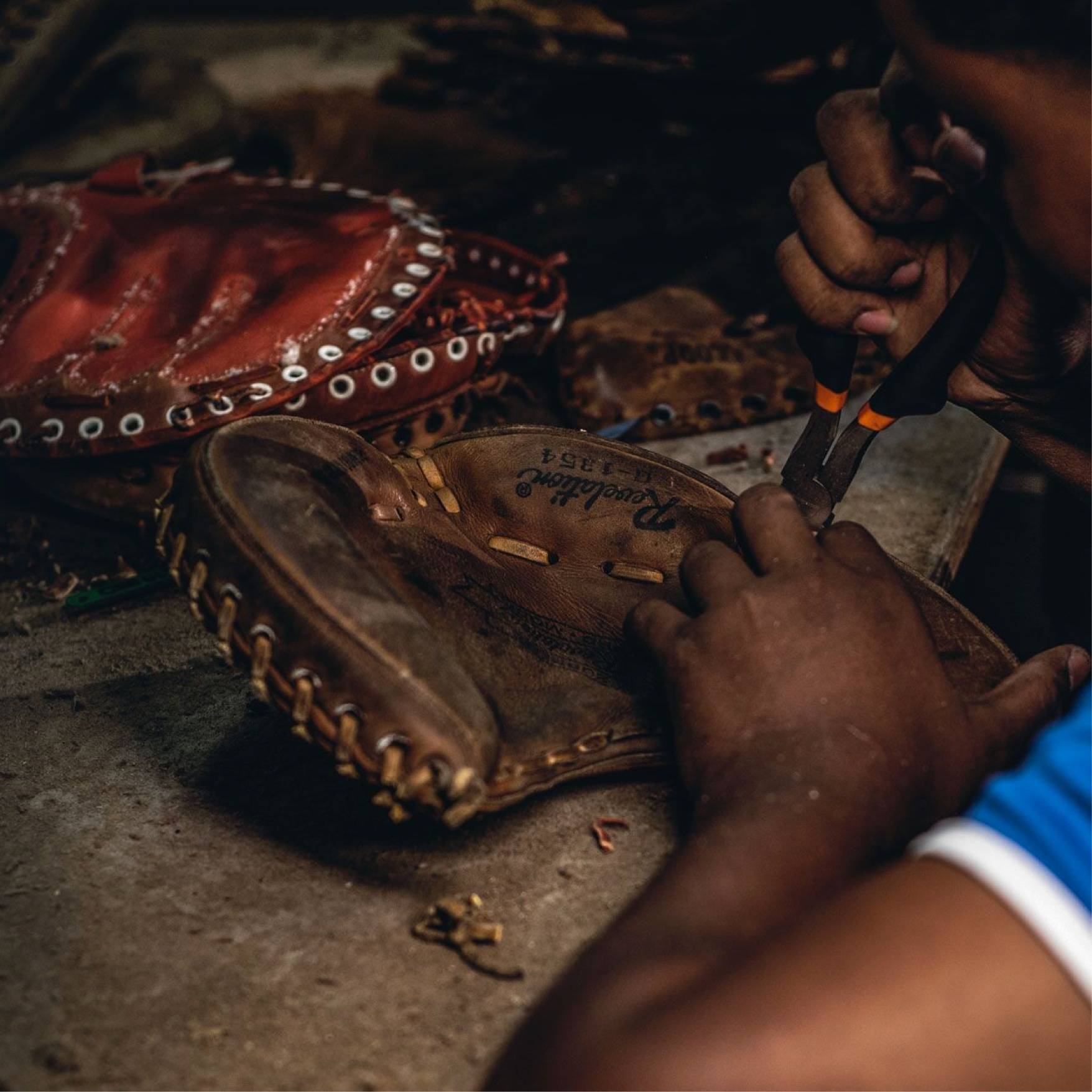 HAND CUT EACH GLOVE ONE AT A TIME
Once we have acquired the vintage gloves, our leatherworkers examine each glove, identify sections that display unique baseball glove character, then hand cut those swatches one at a time to use for your wallet.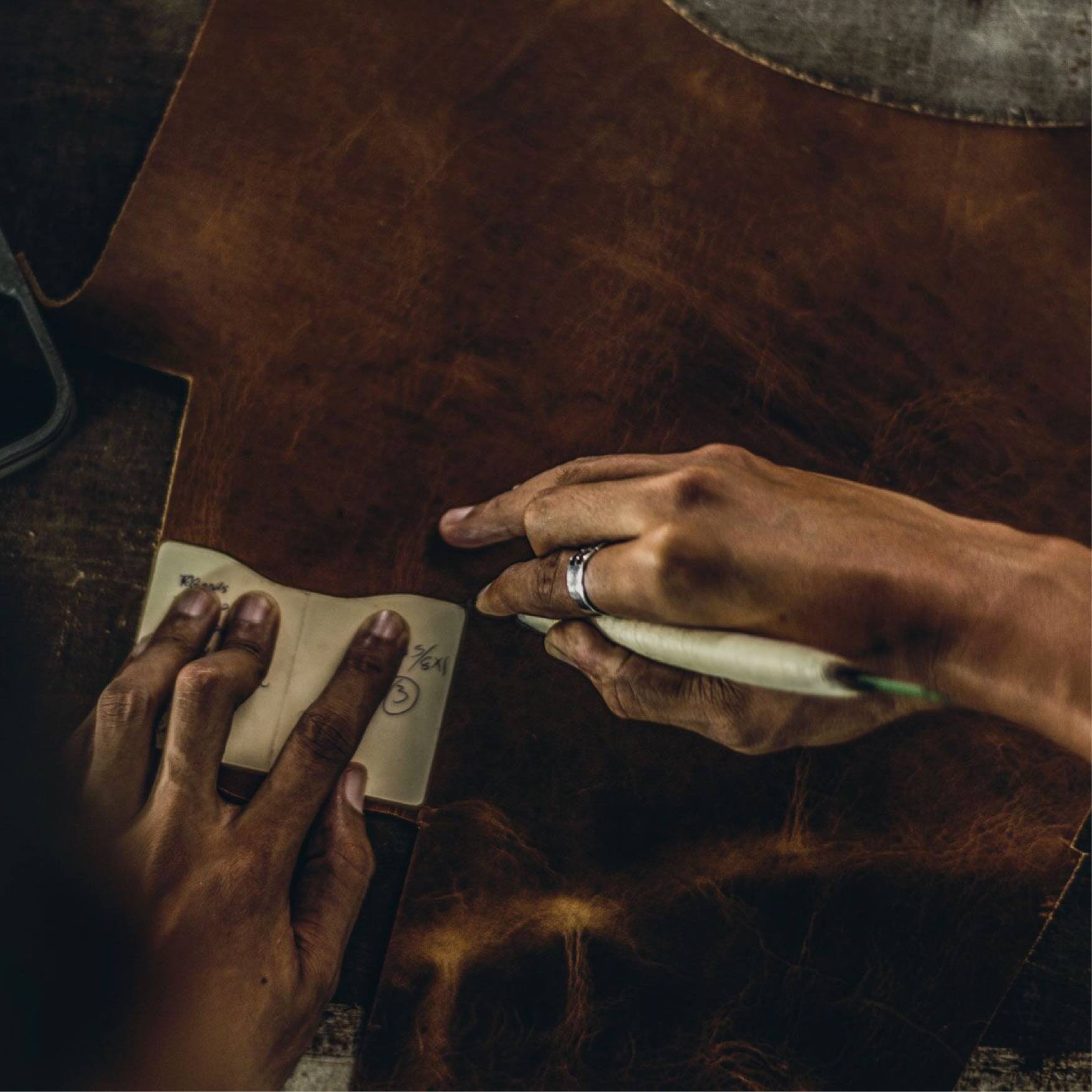 PREPARE PREMIUM FULL-GRAIN U.S. STEERHIDE

The back and middle panels on each Classics Billfold are made from full-grain U.S. steerhide– the same durable, premium quality leather used to make modern baseball gloves. Full-grain steerhide is not just functional either: like all of the highest quality leather products, it ages with a patina that perfectly complements the vintage glove leather.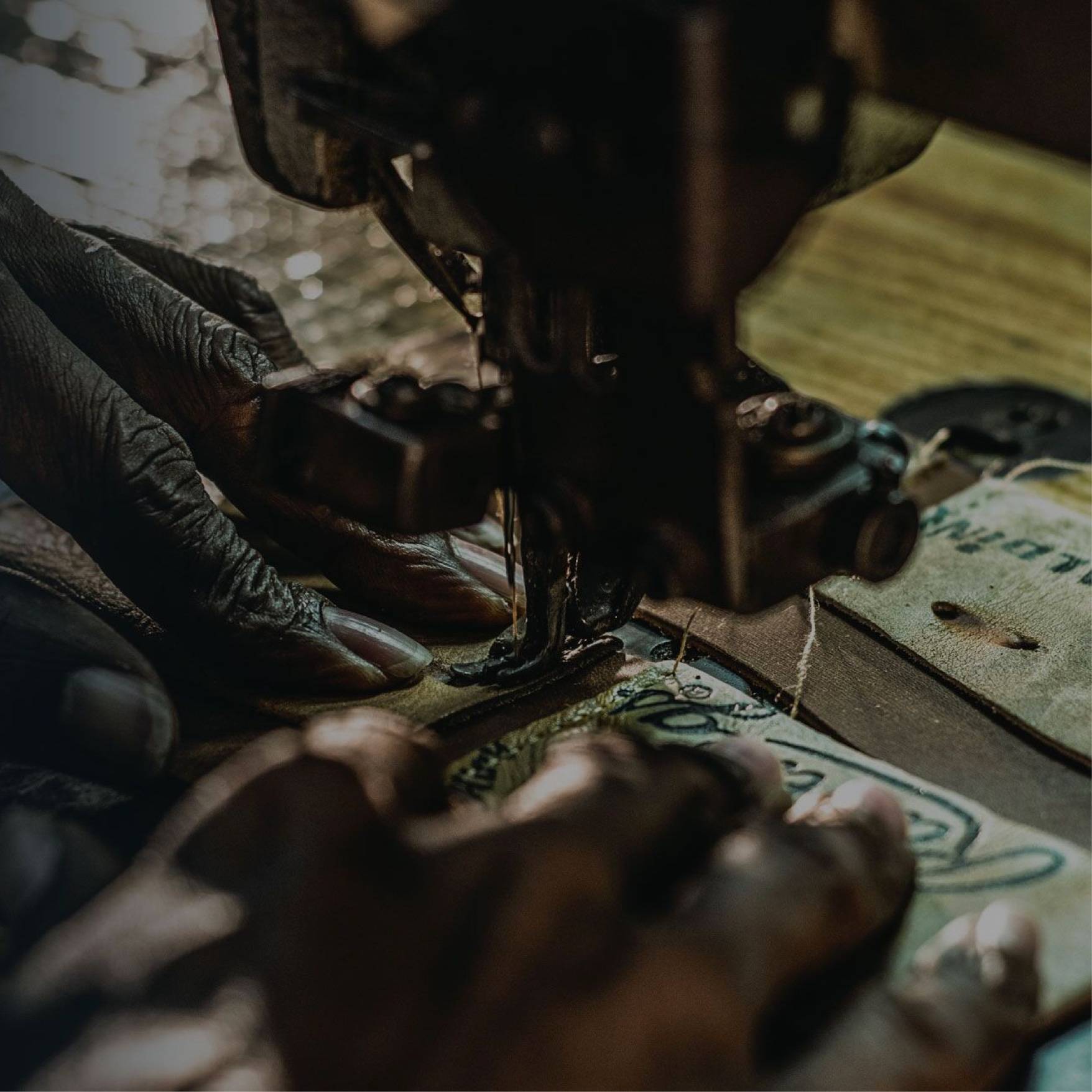 MACHINE SEW EACHWALLET INDIVIDUALLY

With all the leather prepared, our artisan leatherworker team goes to work individually sewing every Classics Billfold. The result is a leather accessory exhibiting the craftsmanship and quality that can only be achieved by working one wallet at a time.

How We Made These Wallets
Source & Hand-Select Baseball Glove
Our team acquired no-longer-used vintage baseball gloves from across the U.S for this specific Limited Edition series, focusing on those with exceptional visual character, and leather quality we could trust to make a great wallet. It's the perfect thing to take your mind off the offseason.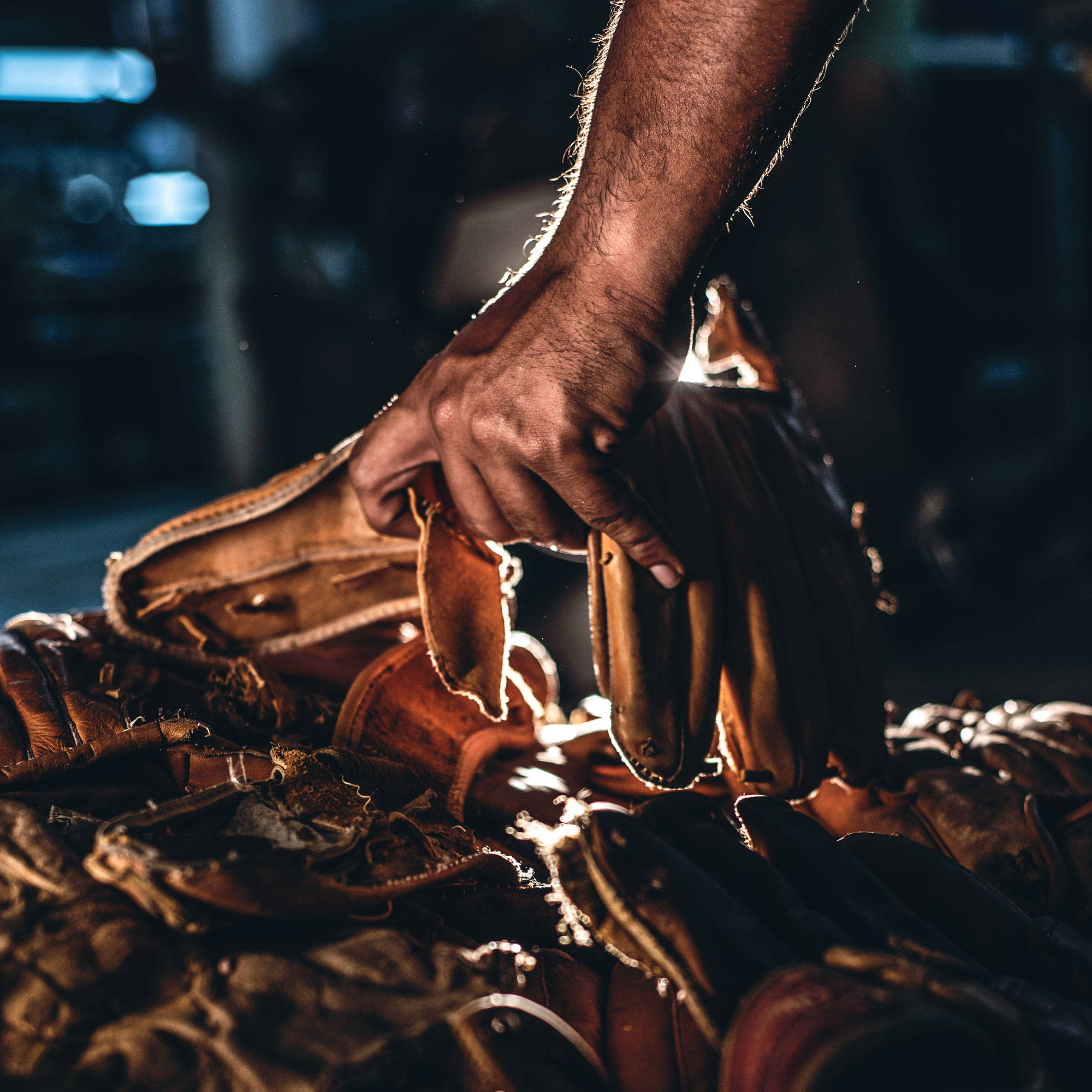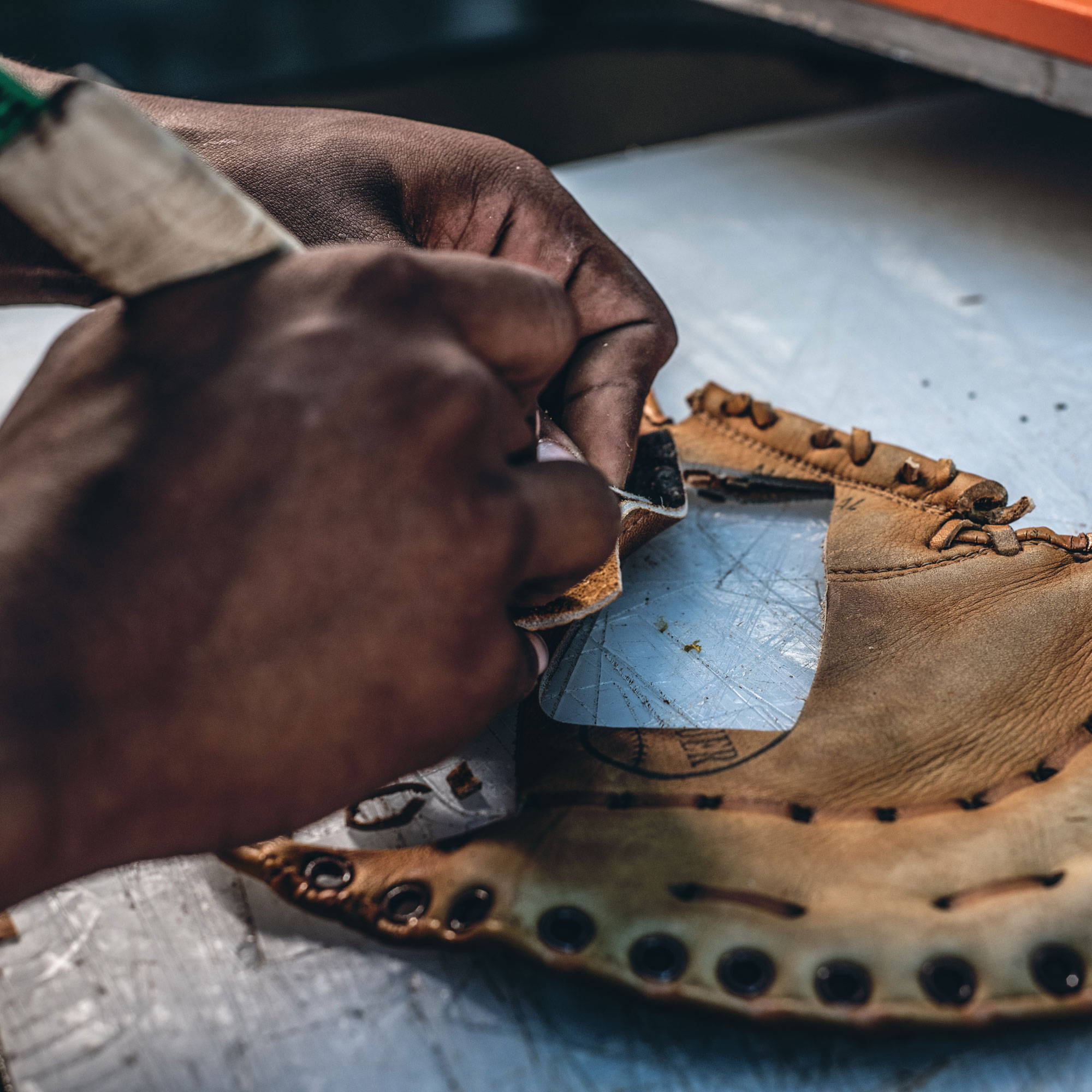 Hand-Cut Swatches From Each Glove
To pay homage to iconic offseason moments in baseball with this collection, our leather craftsmen hand-cut the sections of each glove to prominently feature its unique details and markings. They ensured that we created a beautiful, functional, everyday-use leather good.
Combine With Full-Grain Steerhide
FC Goods utilizes premium quality full-grain steerhide for the middle panel in every Limited Edition wallet to provide structural integrity and functionality.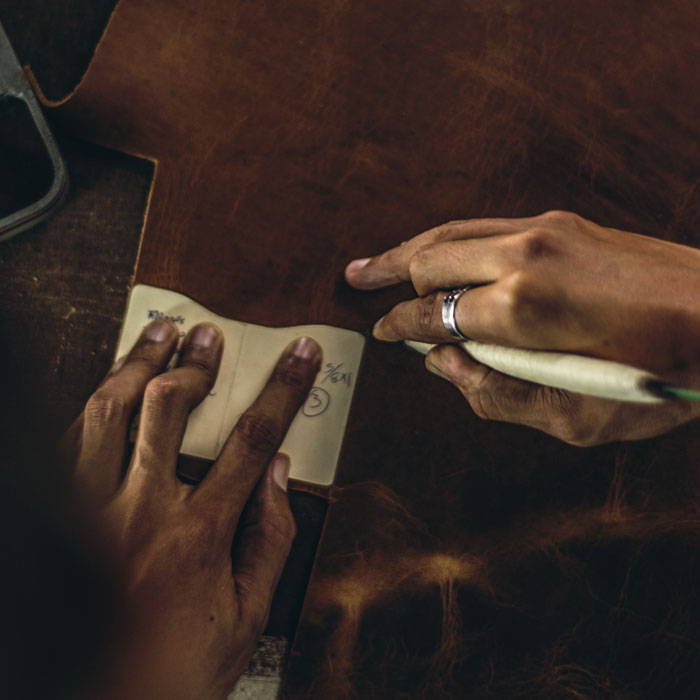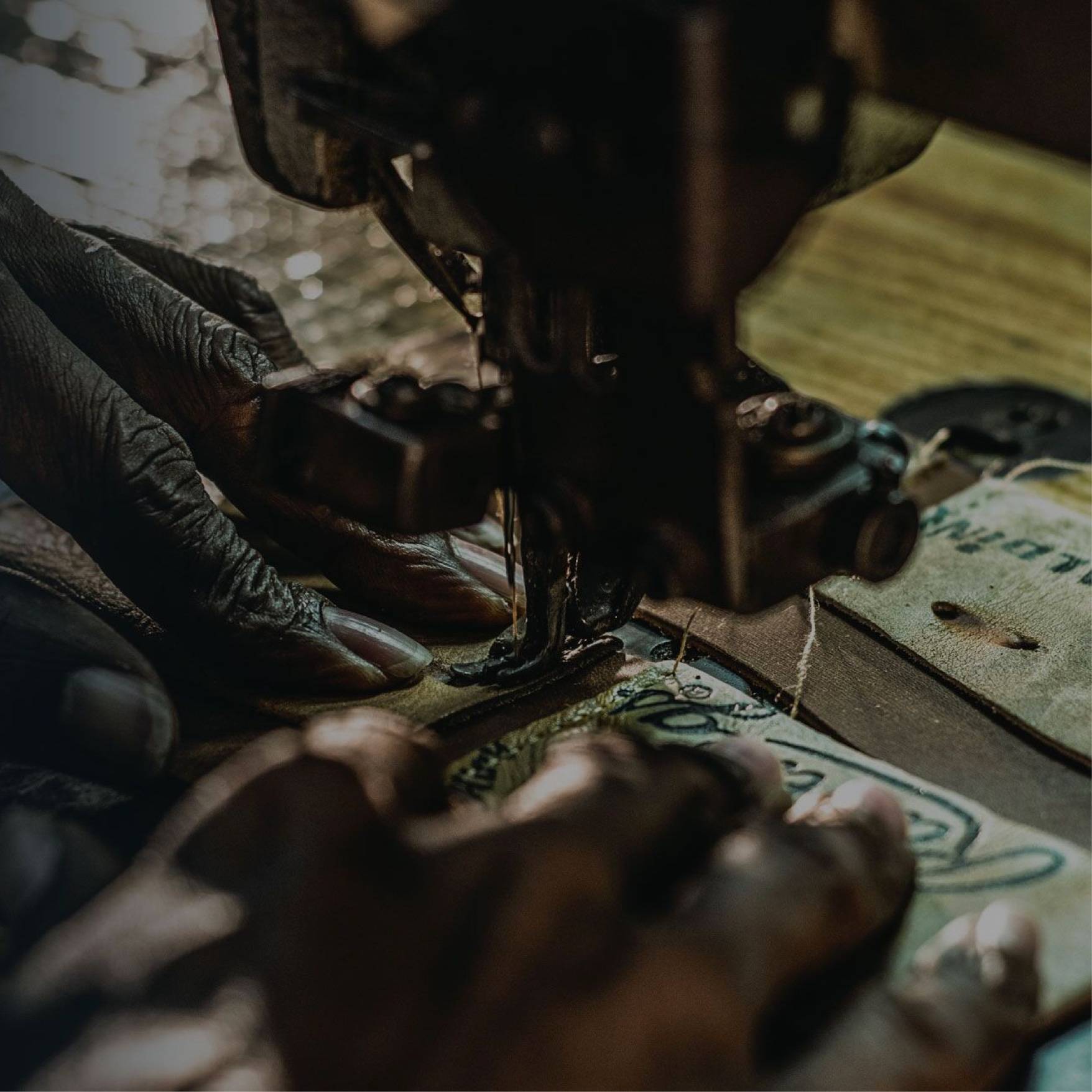 Machine Sew Each Wallet Individually
With glove leather hand-selected and cut, our team of leatherworkers craft each wallet with artisanal attention-to-detail by sewing each wallet one-at-a-time.
Buy a WALLET FROM THE VAULT
Get an exclusive
FC Goods T-shirt
Purchase a wallet from The Vault and get an FC Goods t-shirt for only $18.
Discount automatically applied when wallet and t-shirt are added to cart.
HOW TO CARE FOR YOUR WALLET
We include free leather conditioner in every Handpicked Series purchase. Conditioning your wallet helps preserve the quality and history of its leather– aged by weekend double headers and late night games of catch. The better you care for your wallet, the more memories you will create with it.
We also offer an option where we use a minimal piece of baseball glove leather. Check out The Classics.